Adding Accent Color
Have you ever walked into a room and been mesmerized by an eye-catching color? This is called the accent color and what makes a room come alive. The accent color will add depth and can make a room feel more unified or defined.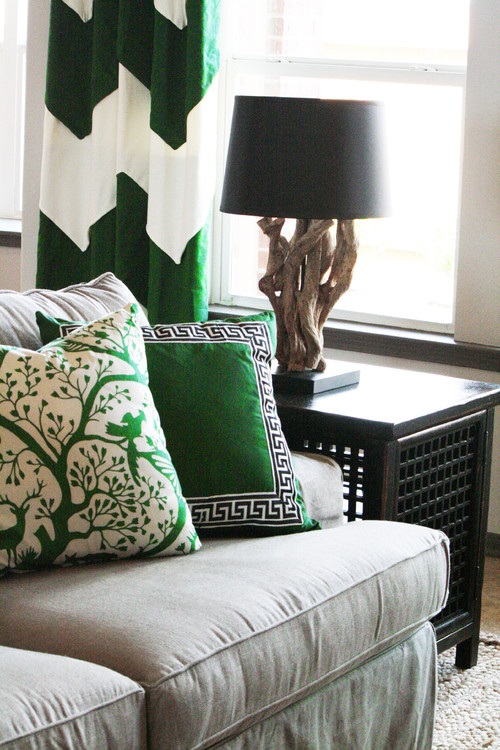 So how do you select an accent color? The best place to start is with an inspirational piece such as a rug, pillow, artwork, decorative accessory or window treatment. From that item, select a bold color that will make a statement and add interest.
My color rule for incorporating accent color is this: 
You must incorporate an accent color in to the room 3 times or it will be considered and ACCIDENT not an ACCENT!
You can even go a little bolder and paint ONE wall a striking color and then bring in small accessories to compliment the wall.  This is an ingenious way to make a bold statement without overdoing it.
Need some color help?

Call us today to give your home a fresh new look!
Melanie Serra, Interior Decorator, Certified Color, Redesign and Staging Instructor

Award-winning decorator and stylist Melanie Serra has been reviving interiors for over 17 years and has worked with clients in Dallas, Philadelphia and Atlanta. Melanie Serra's approach to interior design is fresh and innovative  transforming residential and commercial interiors from Now to WOW!

Atlanta Georgia – 404.943.0779