Imagination is FREE!
Have you ever walked into a room and wondered what you could do to dress it up a bit? Often we immediately think they need to replace the furniture or floor coverings, we get overwhelmed with the cost and depart from the room without changing a thing. But I am here to tell you there is a way!
Interior redesign, also known as "use what you have decorating" is a service that updates your style by using the furnishings and accessories you already own. Even the clients I talk to that say they have nothing in their homes that can be used to update their space have treasures hidden I just love bringing back to life!
Here are some of my favorite ways to repurpose items I have found shopping a client's home:
Old iron gates make great artwork!
Old trucks make wonderful side tables.
Old shutters make a perfect headboard.
Old pallets make a great winerack.
A vintage mirror which was repurposed as a bulletin board.
A vintage ladder doubles as a night stand.
The result is always a revitalized room that highlights my client's personality, with a designer look, for a fraction of the cost of replacing furniture.
Do you need help updating your home?  Call us today to give your home office a fresh new look!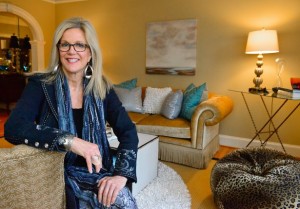 Melanie Serra, Interior Decorator, Certified Color, Redesign and Staging Instructor

Award-winning decorator and stylist Melanie Serra has been reviving interiors for over 17 years and has worked with clients in Dallas, Philadelphia and Atlanta. Melanie Serra's approach to interior design is fresh and innovative transforming residential and commercial interiors from Now to WOW!

Atlanta Georgia – 404.943.0779
melanie@interior-revivals.com