Everyone wants a home that is stylish and up to date.
But often times money stands in the way from making even minor improvements. I believe even on a tight budget there are ways you can update your home. By dedicating a little money, a bit of time and lots of creativity you can make significant changes to any room. If you are looking for a way to fund your larger projects, you might want to check out home improvement loans by SoFi. If you are looking for something to improve the appearance of your exterior then you could look for a home security camera design that is sleek and modern.
If you have a DIY spirit, then I encourage you to tackle some or all of these simple changes and breath new life into your tired rooms. If not then make sure you hire professionals for what ever jobs you're wanting reworking, for example a Hanover Roofing Contractor for your roofing needs and so on.
Update Faucets and Fixtures
A quick and easy switch to a new modern faucet can make any sink in your home look brand new.
Trim out Bathroom Mirrors
A little trim added to existing bathroom mirrors can completely transform a lifeless bathroom.
Add Color to an Entry Door
Painting your doors on the outside for curb appeal is one thing, but painting the inside of your door is a great way to add a splash of color to your entryway. I love using a bold color against white walls that ties everything together!
Add Molding
Add class and sophistication to any room by adding another layer of molding. Trim added to your walls or to the ceiling is an easy way to dress up a room.
The Wonders of Wainscoting
Add character to any room with wainscoting. It adds depth and value to any plain wall.
Chalkboard Paint
It's fun and functional and easy to add to any room.
Replace Kitchen Hardware
One of my favorite ways to update a kitchen is to replace old outdated hardware with stylish new knobs and pulls.
Add Track Lighting
Track lighting adds drama and sophistication to any room. It can be used to highlight art or bounce illumination throughout the room for instant appeal.
Add an Accent Wall
Paint is a great way to make a statement in any home improvement project. Start by creating a focal point by painting an accent wall with a bold color. For extra drama paint your trim with a glossy white paint to make your new color pop even more!
Tile your Backsplash
The quickest way to update your kitchen or bathroom is with a colorful backsplash. Fresh designs and easy to install tiles are found at any home improvement center. Let you imagination run wild with the endless selections!
Do you need help updating your home? Call us today to give your home office a fresh new look!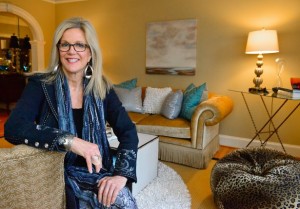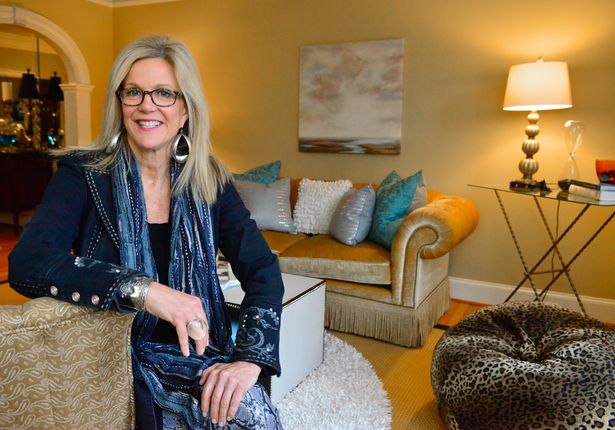 Melanie Serra, Interior Decorator, Certified Color, Redesign and Staging Instructor

Award-winning decorator and stylist Melanie Serra has been reviving interiors for over 17 years and has worked with clients in Dallas, Philadelphia and Atlanta. Melanie Serra's approach to interior design is fresh and innovative transforming residential and commercial interiors from Now to WOW!

Atlanta Georgia – 404.943.0779
melanie@interior-revivals.com