Just as a red dress can be elegant and sexy, a room accented in red can add passion and warmth.
The color red is powerful and in many cultures represents good fortune, love, and passion. In our homes, it can make an impact and leave a lasting impression. While it is a robust color, it doesn't have to be intimidating.
Whether you want to make a bold statement or highlight a focal point, here are six ways to add a kiss of red to your home.
1 – In Feng Shui, a red door symbolizes several things, including welcome, sanctuary, and status.  The positive energy of the color red is drawn to the front door, which is considered the mouth of the home.
2 – Give your bookshelves a colorful makeover and make them the focal point. A bold red accent can completely change the look of your room by painting the wall behind the bookshelves.
3 – For those that love to cook, red is the perfect color for a kitchen. Red is known to stimulate appetite and is a great way to turn up the heat in a kitchen.
4 – Having the winter blues?  Try adding a few red accessories to your décor. Winter's gloomy gray skies can leave you craving color like no other time of the year. Add a few splashes of red throughout your home to brighten your room and stimulate your mood.
5 – If big splashes of red are too overwhelming, how about introducing the color of love to your windows?  Who wouldn't want to snuggle up with a good book in front of a sunlight window dressed in red?
6 – Give your home the red carpet treatment. An area rug in red makes any room feel instantly inviting. Adding a burnt red rug to a neutral room instantly adds warmth to the room.
Red isn't for the faint of heart. It can warm up a room or add drama when used as the primary hue. But most of all, it is a design tip that awakens the senses and draws the eye to focal points that otherwise would blend into the room.
Here are my favorite red paint color picks from Benjamin Moore:
Moroccan Red 1309
Holly Berry 1321
Geranium 1329
Red Parrot 1308
Call me at 404 943 0779 or email me at Melanie@interior-revivals.com and let me help you kiss your home with a touch of red.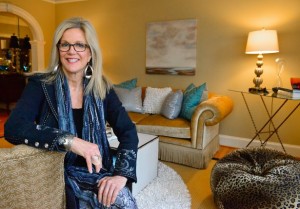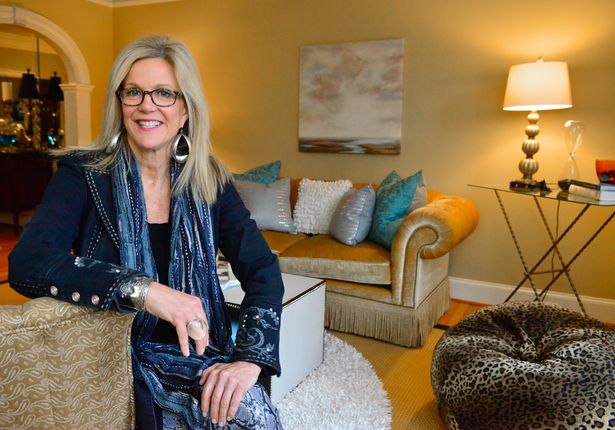 Melanie Serra, Interior Decorator, Certified Color, Redesign and Staging Instructor

Award-winning decorator and stylist Melanie Serra has been reviving interiors for over 17 years and has worked with clients in Dallas, Philadelphia and Atlanta. Melanie Serra's approach to interior design is fresh and innovative transforming residential and commercial interiors from Now to WOW!