Summer Decorating Ideas
Summer is just around the corner, which means it's time to start thinking about decorating patios, decks and outside spaces again.  These 7 ideas are trending and very popular in creating the perfect outdoor setting for summer!   I hope you're able to incorporate a few and enjoy your outdoor spaces as much as I do!
Macramé
Macramé is a simple textile created by endless knotting. It makes for beautiful wall art, hanging chairs and artistic pieces that add a lovely and relaxed boho style. Try adding macramé plant holders, table runners, and intricate and oversized wall hangings for a hip retro 70's motif. It looks great and will add texture to your outdoor rooms.
Nautical Motif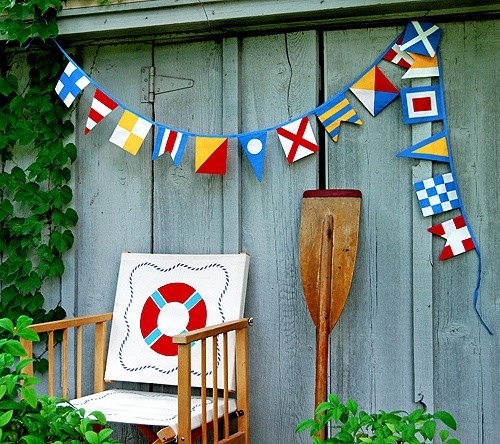 A nautical motif doesn't mean that you must evoke a maritime feel throughout. Simply by adding marine stripes and flags you can channel the spirit of a beachside retreat. This style scheme is patriotic and timeless.
Tribal Prints
Bored with summer florals?  Ikat, mudcloth, and tribal prints make for a refreshing alternative. And just like with any print, you can easily introduce them in small doses. From pillows and throws to large-scaled rugs, tribal prints will take your outdoor decor to a new heights.
String lights
This simple, cost-effective and nonpermanent outdoor lighting method will transform any outdoor space.  Whether strung in trees, on the exterior of your home, from poles or on an arbor, they make an ordinary garden look magical. Available in various shapes, sizes and configurations, they are a great way to sprinkle a little light onto your outdoor evening celebration.
Chinese Lanterns
Today paper ball lanterns are more popular than ever. That's because the designs are simple, unpretentious and timeless. They are available in a wide range of colors and sizes and are so budget friendly that one can easily hang one as a pendant shade or several as party decor, indoors or out.
Flowing Curtains
Flowing fabric delivers a soft, elegant touch to any outdoor space while helping to control both sun and shade. Be sure to select panels made from outdoor fabric that will withstand the outdoor elements. Curtains can create an instant nook or hideaway to read or unwind. If close neighbors are a problem, hanging outdoor curtains will create the perfect privacy barrier.
Cactus Plants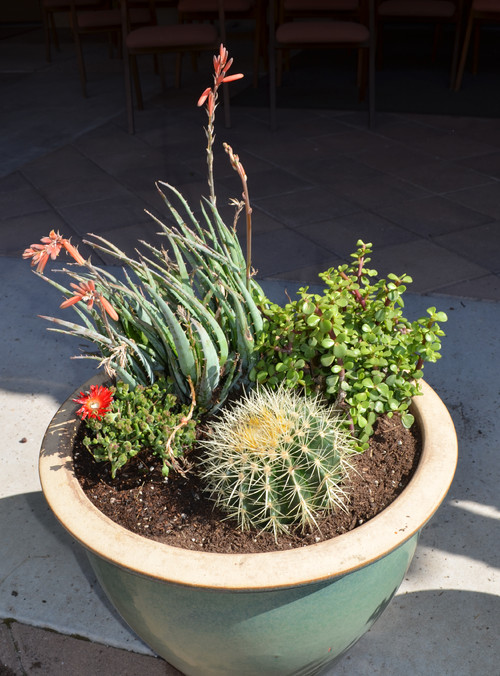 Instead of fighting to keep flowering annuals and perennials alive, in the summer heat, or settling for a bare garden area, why not create a container garden of succulents? Succulents, including cactuses, will embrace the sun and heat while adding beauty and texture to your outdoor space with minimal water and fuss. These plants are on trend because they look sleek and streamlined and fit well in a transitional setting. 
Need some help this summer in creating a beautiful and functional outdoor space? I'd be delighted to help you incorporate some of this year's most popular style trends.
I'm also available to do an outdoor redesign, using the items that you already own. Let me take your patio from Now to Wow!  Call me at 404 943 0779 or email me at melanie@interior-revivals.com
—————————————————————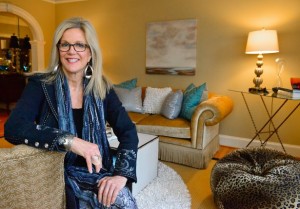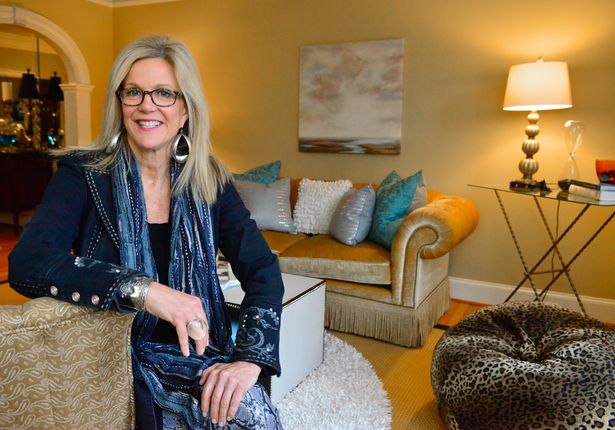 Melanie Serra, Interior Decorator, Certified Color, Redesign and Staging Instructor

Award-winning decorator and stylist Melanie Serra has been reviving interiors for over 17 years and has worked with clients in Dallas, Philadelphia, and Atlanta. Melanie Serra's approach to interior design is fresh and innovative transforming residential and commercial interiors from Now to WOW!