Bring the Outside In
The azaleas, dogwoods, and flowering fruit trees are almost in full bloom all over the Southeast! These colors bursting out in nature are a natural choice for accenting spring in your home.
Below are three tips for spring decorating by bringing the outside inside and enjoying this lighter season!
Bring the Outside In, Literally!
Mother nature is a perfect inspiration!
Flowers blooming in nature are perfect for welcoming spring into your home. Bring them inside! And not just flowers, but branches & stems, nests & egg shells, too! Potted plants, like ferns, can be used for decorating indoors, then placed outdoors for summer enjoyment. Fresh cut flowers like daffodils and tulips are bursting with color and cheer up any room. Blooming tree and shrub branches like flowering quince, forsythia, jasmine, and cherry make stunning displays on mantels and side tables. And the latest trend, living walls, can be so easy to install and maintain, yet delivering the most dramatic of looks.
Accessorize with Spring Colors and Themes
Changing out accent pieces on sofas, chairs, and windows treatments instantly change the mood of a room!
Lighten Up with White!
Nothing says spring quite like white! Whether on walls, fabrics or furniture, white will always make a room look larger and lighter.
Sometimes all you need is a fresh pair of eyes to see what needs to be changed to lighten and brighten your home, so invite in a friend to give you some feedback, or call me. I'd love to come over for a consultation and let the sunshine in!
Be adventurous and have fun!
Call me at 404 943 0779 or email me at Melanie@interior-revivals.com and let me help you get your home ready for Spring.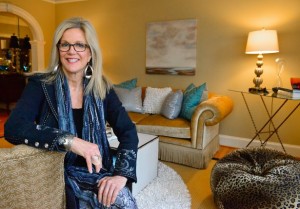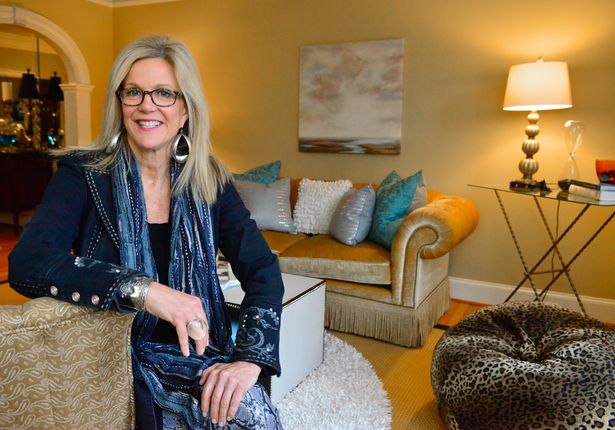 Melanie Serra, Interior Decorator, Certified Color, Redesign and Staging Instructor

Award-winning decorator and stylist Melanie Serra has been reviving interiors for over 17 years and has worked with clients in Dallas, Philadelphia, and Atlanta. Melanie Serra's approach to interior design is fresh and innovative transforming residential and commercial interiors from Now to WOW!