Holiday Decorating Mistakes to Avoid
The holiday season is approaching fast and most of us are already pulling the decorations from the attic. Before you get caught up in all the twinkling lights and festive flair, please read over this list of the most common holiday decorating mistakes.
Stale Decorations
Avoid that mass-produced look. Dress up purchased pieces by adding a personal touch. For example, add real greenery, flowers, pretty ribbons or twinkle lights to pieces you already own.
Holiday Clutter
Don't feel like you have to use every decoration in every nook and cranny in a room. Keep themes together that are strategically placed to add a whimsical or elegant theme. One decorating rule to remember is that an eye needs a place to rest, which means that it's ok to skip on decorating every single wall and tablespace. This will create a more balanced and harmonious look.
Forget that Red & Green Scheme
Step out of your comfort zone and dare to be different! Instead of the traditional red and green color scheme, go for a more transitional look this season! Add decorations in bright colors of turquoise, fuchsia and mustard yellow. Finish with touches of metallic gold, silver, and copper.
Too Many Outdoor Themes
When it comes to exterior holiday decorating, keep it classy! Stick to one theme that incorporates a more refined look. For example, add one snowman as the focal point instead of a tacky lawn inflatable. Blend in hues of white, cream and blush to create a winter wonderland theme that is whimsical and sophisticated.
Buying Instead of Repurposing!
Don't buy new…raid your kitchen cupboards, closets, attics and basements for interesting containers and textures of every shape and size. A beautiful salad bowl full of brightly colored ornaments looks great on a coffee table. Your crystal goblets make great vases or candle holders. The possibilities are endless if you simply look at your old stuff with new eyes.
You Make No Scents
The holidays are as much a feast for your nose as they are for your eyes, ears and taste buds. For the scent of pure winter, mix combinations of aromatic evergreens such as pine, cedar, eucalyptus, and juniper in your arrangements. Be sure to mist with water daily. The possibilities are endless if you simply repurpose.
Draping Lights Just Around the Tree Perimeter
Lights should be added to your tree before other decorations. Starting at the bottom bough, string lights along the underside of each branch. When you get near the end, loop lights around the top of the branch. Work back to the tree trunk, winding around the branch and light stand. Continue around the tree. This technique will add depth and also conceal the wires. Reverse the procedure on upper branches, stringing lights first along the top, then back around the bottom.
Do you have specific holiday decorating concerns?  Call me today and take the stress out of holiday decorating!
---
Is your home looking tired? Call us today to give your home a fresh new look!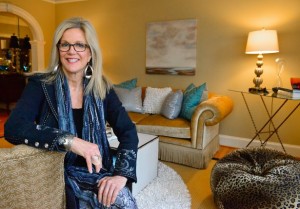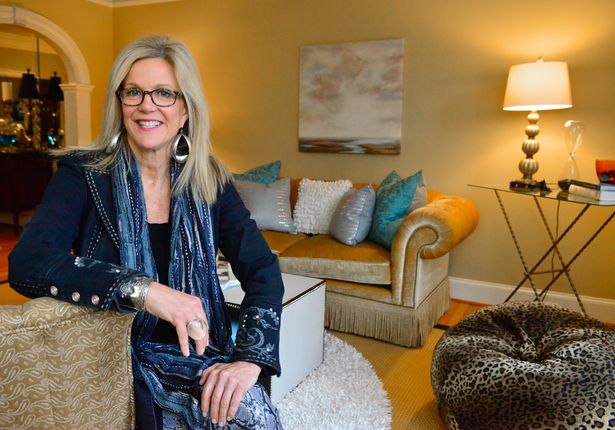 Melanie Serra, Interior Decorator, Certified Color, Redesign and Staging Instructor

Award-winning decorator and stylist Melanie Serra has been reviving interiors for over 17 years and has worked with clients in Dallas, Philadelphia and Atlanta. Melanie Serra's approach to interior design is fresh and innovative transforming residential and commercial interiors from Now to WOW!
Atlanta Georgia – 404.943.0779
melanie@interior-revivals.com