Decorating with black and white is becoming one of the most significant design trends.
These two opposing hues add contrast and sophistication to any space. The black and white color scheme has been around for centuries. But successfully creating it requires the right balance and a design strategy. The possibilities are endless.
Here are some tips to get you started:
Highlighting Scandinavian Design
Scandinavian design is known for its simplicity, function, and connection to the outdoors. Currently, it's spreading its chic all over the world! Using a black and white palette as a base creates a stunning backdrop for minimalist design. There is a definite color palette associated with Scandinavian designs. Whites, grays, blacks, and browns are often interwoven creating a clean and calming effect. For the finishing touch, throw in some macramé and a bright dhurrie rug! This will add texture and a pop of unexpected color.
Go for the Unexpected
A trend towards multileveled and sized wall shelving speaks to the need for being space savvy through practical storage and visual interest.
Hollywood Glam
If you have a flair for the glam of Hollywood, give this vibrant yet classic color combination a try. This trio of colors makes an energetic statement while adapting the shades of black, white and red. The mixture is all about turning up the volume and turning heads in your home.
Decorate with Black Furniture
When decorating with black and white use black furniture, keep the walls, ceilings and floors light Let in natural light and forgo window treatments if possible.
Mix Size and Patterns
It's amazing how a few throw pillows and an area rug can make a black and white room work.  Don't be afraid to mix and patch your patterns for spectacular visual effect.
Go for Monochromatic Hues
The contrast between black and white hues opens up a world of design opportunities. Mix it up by selecting different values of each color. For example, adding ink black and warm grey with bright white and cream is a striking combination. A Monochromatic colorway creates sophisticated and zen-like space.
A Black Wall Makes a Bold Statement
Add a dramatic black background to white furnishings, and you have a place that has a trendy, modern edge to it.
---
Need help decorating with black and white?
I would love to help you give your home a fresh new look!  Give me (your favorite Atlanta Color Consultant) a call and see what beautiful things we come up with to make your home the talk of the neighborhood.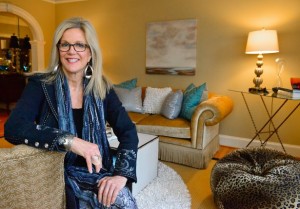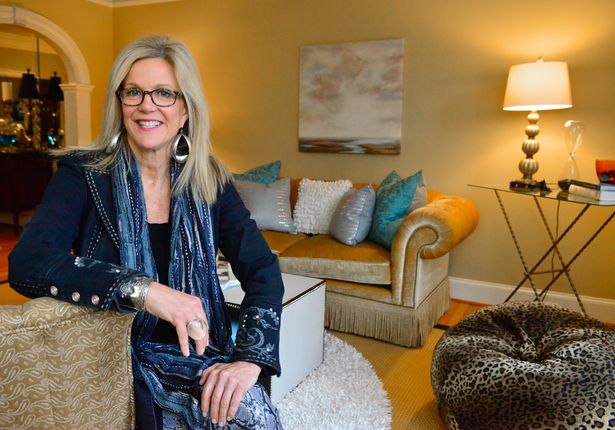 Melanie Serra, Interior Decorator, Certified Color, Redesign and Staging Instructor

Award-winning decorator and stylist Melanie Serra has been reviving interiors for over 17 years and has worked with clients in Dallas, Philadelphia, and Atlanta. Melanie Serra's approach to interior design is fresh and innovative transforming residential and commercial interiors from Now to WOW!

Atlanta Georgia – 404.943.0779
melanie@interior-revivals.com