Winter tends to bring on an array of decorating challenges when it comes to the outside of your home.
Bare trees, dormant plants, frozen lawns and cold porches to name just a few. Just because the calendar says winter doesn't mean you can't transform your otherwise cold and drab front porch into a warm and inviting picture perfect entrance.
So how do you take your post-holiday porch décor from blah to beautiful?
Here are some of my favorite ways: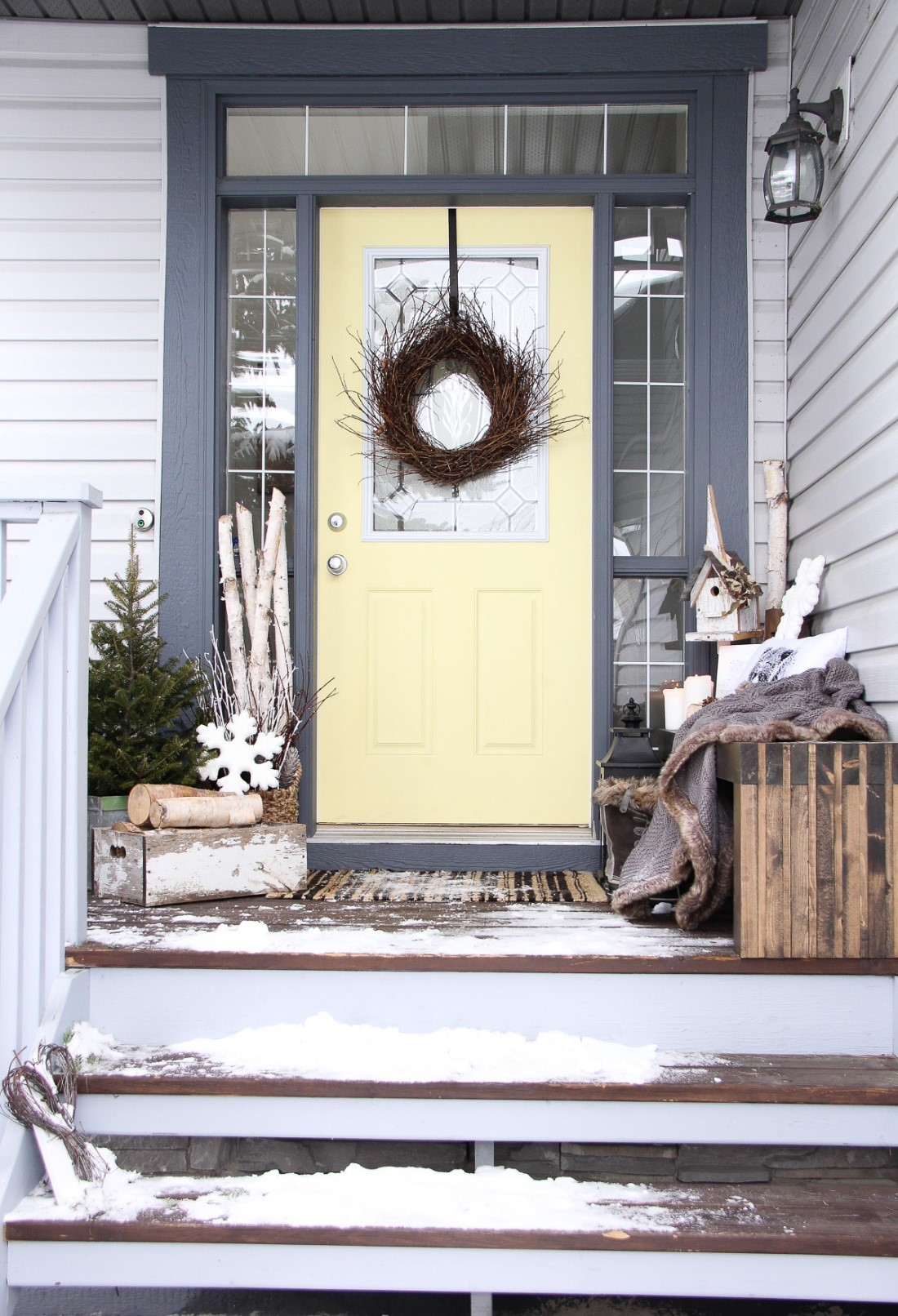 Source: A Pretty Life in the Suburbs 
Go all natural
The most economical way to add classic beauty to your front porch is by using what you find in your yard.  Stick to items in their natural state such as birch tree branches, wood logs, pine cones, bare branches, potted pines and wooden crates.  I bet if you look around you have everything you need to create this natural beauty that reflects the season right at your fingertips.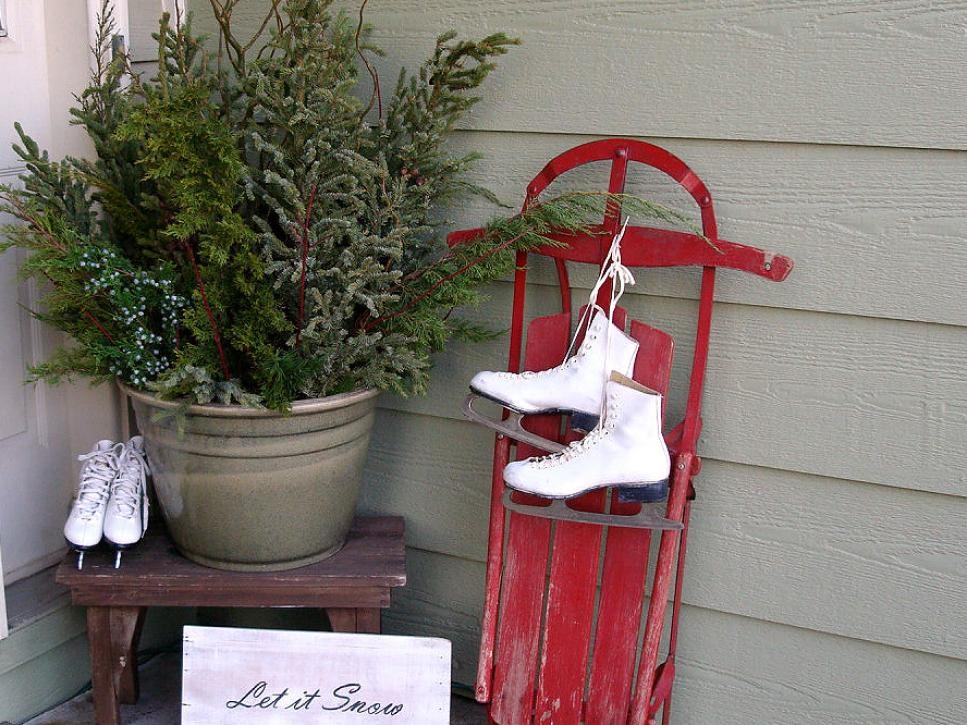 Source: CNCEPTZ
Red isn't just for Valentines Day
Red is the perfect pop of color to add to a dark and dreary cold winter porch.  Its bright color will prove to be an eye-catching statement to the otherwise gloomy palette of pale colors winter tends to bring.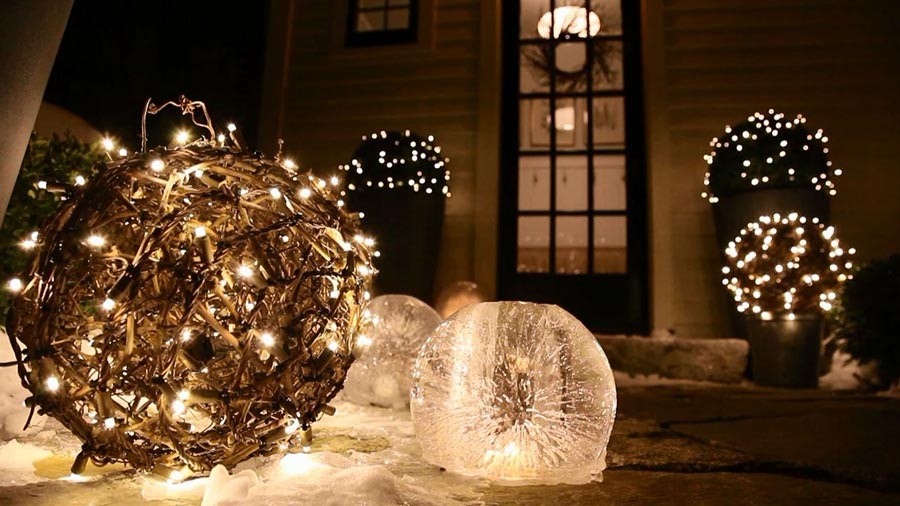 Source: BHG.com
Who says lights are just for Christmas?
Long dark winter days seem to last forever in February, and we need to be exposed to as much light as possible this time of year.  Repurpose your twinkle lights from Christmas to brighten your porch for winter. Lights added to potted plants and twisted around columns add an elegant backdrop and will lighten even the brownest and barren entryways.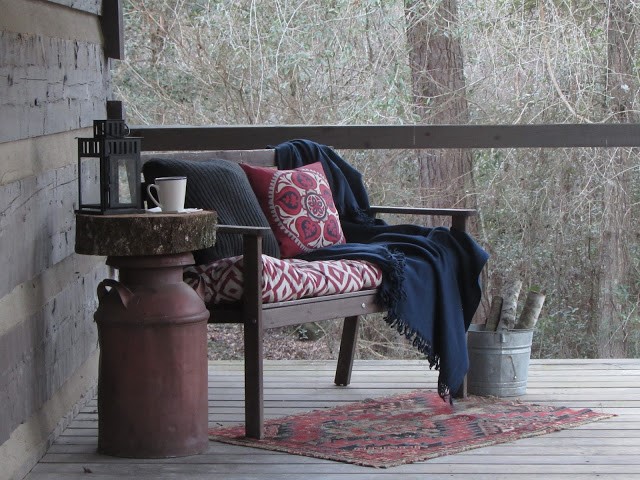 Source: Hood Creek Log Cabin
Pull up a chair and sit a spell
Nothing says winter more than a warm woolen sweater and a cup of steaming cocoa.  Make your front porch comfortable and inviting for those rare occasions when the temperature gets above freezing, and you need to spend a few minutes outside. Create a color theme by adding pretty pillows and blankets on porch swings, rockers, and chairs. Plug in a heater and voila! Your winter porch will be warm and toasty and be inviting!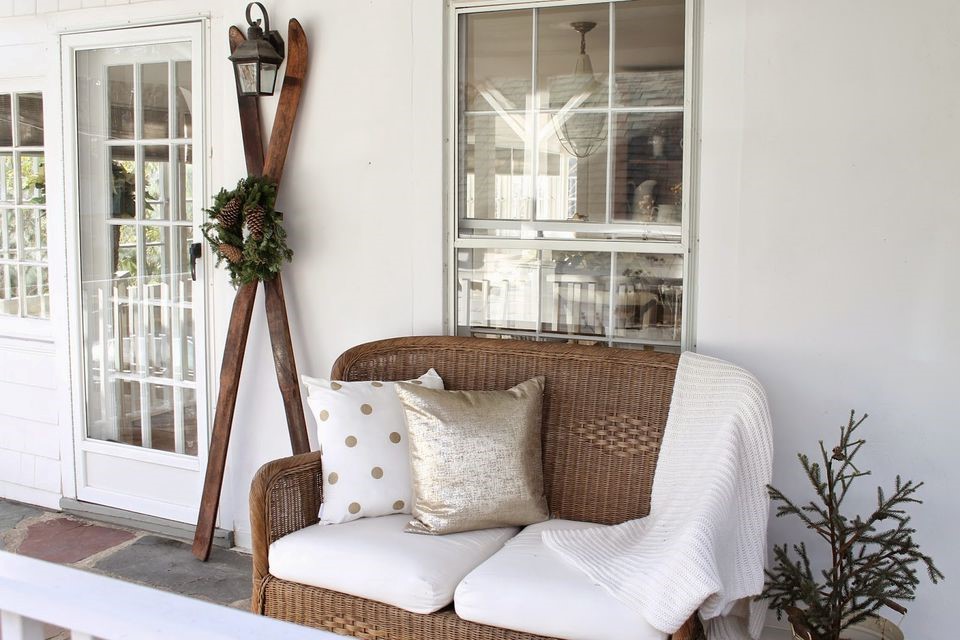 Source: The Spruce
Embrace the white of winter
Sometimes simple is best. The clean white of winter can sometimes be the best backdrop for the simplest things.  A pair of wooden skis, a simple pinecone wreath and a couple comfy pillows will you're your winter porch inviting and beautiful.
Would you like to transform your winter porch into something spectacular?  If so give me (your favorite Atlanta interior decorator) a call and see what beautiful things we come up with to make your home the talk of the neighborhood.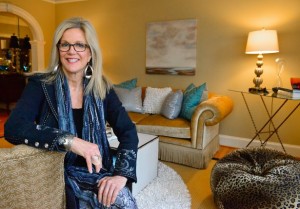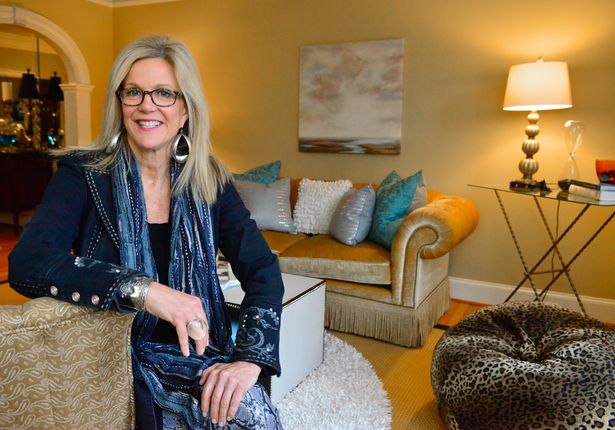 Melanie Serra, Interior Decorator, Certified Color, Redesign and Staging Instructor

Award-winning decorator and stylist Melanie Serra has been reviving interiors for over 17 years and has worked with clients in Dallas, Philadelphia and Atlanta. Melanie Serra's approach to interior design is fresh and innovative transforming residential and commercial interiors from Now to WOW!

Atlanta Georgia – 404.943.0779
melanie@interior-revivals.com