A warm summer breeze, a refreshing drink, good company and this year's hottest summers colors will be sure to make your porch sitting days more enjoyable.
Nothing adds curb appeal quicker than a fresh coat of paint. Updating your outdoor spaces with color is the perfect way to complement your home and invite friends to pull up a chair and stay awhile.
Try adding these hot summer colors to revitalize your outdoor living areas.

Coral Reef SW 6606
Raindrop SW 6485
Bee SW 6683
Get Creative with Your Floors
You'll be the talk of the town when you step out of your decorating box and paint your floor a crazy design. Get creative by adding a stenciled pattern or create stripes in multiple colors. It will give your porch an entirely different perspective …and what a great conversation starter!
Do You Believe in Superstition?
There are different views and reasons to explore why porch ceiling are painted blue. Some say it gives a calming effect to its visitors, some say it repels bees, but our favorite comes from the Gullah culture in South Carolina that says it keeps evil spirits from invading your home. Whatever the reason we just love the color. Don't you agree?
South Carolina is home to some truly stunning coastal properties. If you are thinking of moving to a beachfront property, take a look at Weichert Realtors – Coastal Properties for some inspiration.
Stand Out from the Crowd
Turn the head of a passerby when you go bold and paint your front door a bright color. It's an excellent way to make a small porch stand out and adds great curb appeal. This one simple project can add the most drama to your summer porch.
Add a Splash of Color to Your Furniture
Paint is the perfect way to add pops of color against a solid background. The brightly painted rockers in the picture above are inviting and make a statement.
So, you see, with just a few small changes with color you can add your own personal style to your porch that will take on a style all of its own …your style.
---
Call us today, for a porch or patio makeover at 404 943 0779 or email me at Melanie@interior-revivals.com and let us help you bring back the simple pleasure of porch sitting to your life.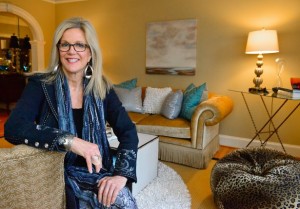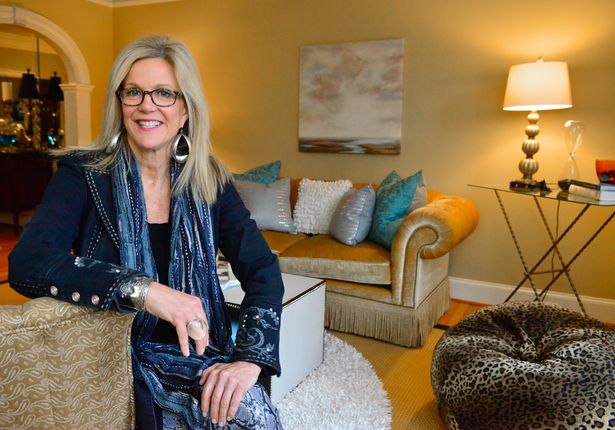 Melanie Serra, Interior Decorator, Certified Color, Redesign and Staging Instructor

Award-winning decorator and stylist Melanie Serra has been reviving interiors for over 17 years and has worked with clients in Dallas, Philadelphia, and Atlanta. Melanie Serra's approach to interior design is fresh and innovative transforming residential and commercial interiors from Now to WOW!