Granite countertops vs. so many other choices
Kitchens are undeniable the heart of a home.
They tend to become very personal and are often a reflection of the homeowner's style and personality. We are aware that Countertops need to be refurbished/repaired frequently, so they can look how they did when they were first installed. Using a concrete countertop sealer will help to protect your beloved countertops without damage. In the past, most homeowners have opted for granite countertops to make a personal statement in their homes.
That being said, could the rumors be true? Is the 30-year reign of granite countertops finally coming to an end? As an interior designer in the greater Atlanta area, I've seen first-hand that many of my clients are choosing different countertop materials for their homes. Well, granite is still a favorite choice I am seeing many materials making a comeback and beating out granite hands down.
Here's a look at some of the most popular alternatives to granite countertops.
Concrete:
Bring out your brutalist side with a chunky slab of concrete in the kitchen. A concrete countertop is heavy-duty, cool-looking and, as you'd expect, super-durable. It also ages beautifully, acquiring a characterful patina. Concrete countertops are available in a number of different colors. Generally, flat and smooth concrete countertops can run from 1.5 inches to 10 feet long.
Wood:
What's more timeless and sophisticated than rich wood grain? With so many different types to choose from, wood countertops add warmth and beauty to any home. Working best as islands or butcher blocks this countertop is perfect for the homeowner that wants a more natural alternative.
Engineered Quartz:
Granite's number one competitor, quartz countertops are durable, sleek and adds beauty to whatever design you dream of. Engineered quartz countertops are hard to beat if you're looking for a surface that requires minimal maintenance. This material stands up to stains, scratches, and heat, and as a bonus, it doesn't require sealing. Its beauty comes from specks of glass or metal embedded in the stone to give it a granite-like appearance.
Marble:
Marble has classic look that always seems to be in style. Marble countertops come in a variety of types. Cultured marble is the affordable option — cheaper than a solid surface — but homeowners need to be aware that it scratches and can't handle high heat. So this might be the optimal countertop for bathrooms rather than kitchens.
Soapstone:
Soapstone is a wonderful way to add an antique or farmhouse look to a kitchen. And when you use soapstone countertops, it creates a seamless look that translates well into a modern or contemporary kitchen as well. Making a huge statement in remodeled kitchens, soapstone is a natural quarried stone that is durable, heat-resistant and doesn't stain. Light gray soapstone will weather and darken over time, occasionally developing a patina finish. The material comes in smaller slabs, so seams will be visible in soapstone countertops longer than seven feet.
Stainless Steel:
Take inspiration from commercial kitchens, stainless steel is heat-resistant, rust proof and is easy to clean. The downside to stainless steel countertops is that they scratch quickly — and they show it too. For this reason, it's best to use a cutting board anytime you're prepping food on a stainless steel countertop. Also, it's a good idea to choose a brushed stainless finish that will help conceal any marks.
Which should you choose?
Countertops set the tone for the kitchen, so choose materials and a look that not only is reflective of your style but also is in line with how you use the kitchen.
I would love to help you choose the perfect countertop for your style. Give me (your favorite Atlanta interior decorator) a call and see what beautiful things we come up with to make your home the talk of the neighborhood.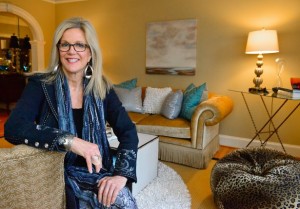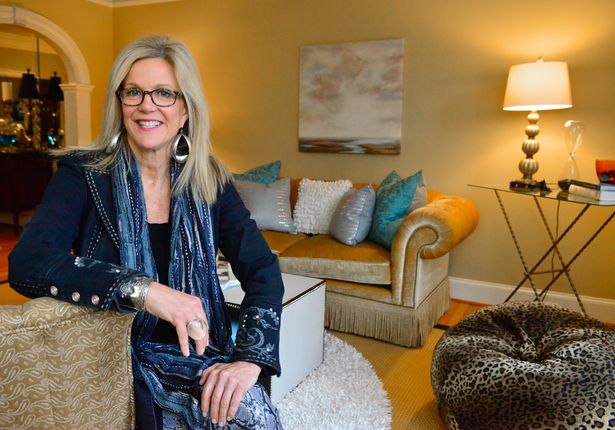 Melanie Serra, Interior Decorator, Certified Color, Redesign and Staging Instructor

Award-winning decorator and stylist Melanie Serra has been reviving interiors for over 17 years and has worked with clients in Dallas, Philadelphia and Atlanta. Melanie Serra's approach to interior design is fresh and innovative transforming residential and commercial interiors from Now to WOW!

Atlanta Georgia – 404.943.0779
melanie@interior-revivals.com