This is the time of the year to let your decorating talents shine!
The simplest way to make a holiday statement is to create a stunning dining room table. Whether you're hosting an elegant dinner party or a holiday drop-in, use these simple decorating tricks to make your holiday gathering fun and memorable.
Mix in white dinnerware – Tired of the same old traditional china? Change up your formal table this season by adding white or cream dinnerware. This creates a more neutral and transitional table theme. It's ok to mix pottery and china together as long as the whites match.  Finish by incorporating a centerpiece, napkins, and glasses in a fresh new accent color!
Step out of the box with traditional table coverings – Anything that inspires the menu and setting can be used as a table covering.  A blanket works great for cozy dinners in front of the fire or outside and a lacy curtain will add a soft and elegant touch to a fancy dinner party.
Make hot drinks special – When serving coffee or hot chocolate go a step above and create a bar dedicated to the hot drink of your choice, set the mood by using either fancy French china or down-to-earth mugs.
Use what you have – There is no need to go out and buy expensive decorations.  An assortment of pine tree branches and pinecones or holiday ribbon can transform an ordinary table setting into a festive celebration.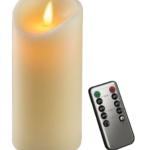 Don't forget to add ambiance – Nothing sets off a holiday setting better than the soft, elegant flicker of candlelight. Add character to your table by mixing styles or trying out candles with different heights. The hot new trend is to add flameless flickering candles. They are safe, look real and come in varying sizes. Some brands even come with a remote control.  Flameless flickering candles can be purchased on-line and at Pottery barn.
Spend the most time on your centerpiece – This is one area of your decorating that will set the tone for your holiday theme. A successful centerpiece draws the eye and should highlight the most important colors and elements of your overall theme. Whether a simple collection or a full-fledged Christmas showcase, you'll never go wrong focusing your most of your creativity on the center of your table.
When setting your holiday table, keep in mind that every setting needs a theme and build your table from the bottom up.
Start with the tablecloth, placemat or table runner.
Add the centerpiece allowing for plenty of room for easy conversation above and around the table.
Choose dinnerware that matches your menu and setting.
To set the table for a formal dinner, start with a charger, and then stack up the dinner plate and salad plate. Lay out the forks on the left, knives and spoons on the right, remembering that guests will use the silverware on the outside first and work their way in.
Always use cloth napkins in a color that highlights your theme.
Add a personal touch with simple place cards. It's the little things that are often the most memorable.
Are you planning to host a holiday gathering this year? Do you prefer doing a buffet or a sit-down dinner? Place cards or no place cards? Share your thoughts and tips in the Comments!
Are you planning a holiday party and need help setting the perfect table?
Call me at 404 943 0779 or email me at Melanie@interior-revivals.com and make the holidays a bit easier on yourself this year.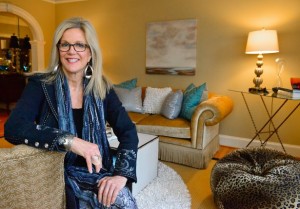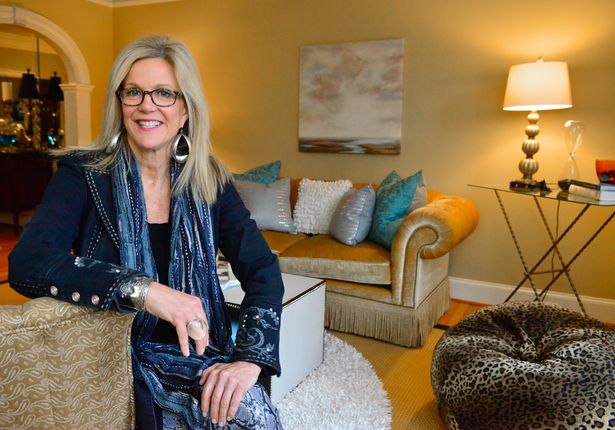 Melanie Serra, Interior Decorator, Certified Color, Redesign and Staging Instructor

Award-winning decorator and stylist Melanie Serra has been reviving interiors for over 17 years and has worked with clients in Dallas, Philadelphia and Atlanta. Melanie Serra's approach to interior design is fresh and innovative transforming residential and commercial interiors from Now to WOW!

Atlanta Georgia – 404.943.0779
melanie@interior-revivals.com