Metallics are on trend in home décor right now, but copper is stealing the show.
Making its appearance in Atlanta homes copper is the new black and is this season's superstar metal.
Showing up from tableware to hardware it's classic style can be incorporated into your décor in many ways. Unlike silver, which tends to be sleek and contemporary, or gold, a traditionalist's go-to metal, copper lends a space warmth and depth but always feels modern. Copper accents can take a neutral room from boring to edgy or bland to WOW in no time!
Here are some ways to incorporate copper into your décor:
Lighting – The most popular way to add copper to your home is by installing copper light fixtures. They are widely available in an array of styles, sizes and price points. So finding copper lighting you love shouldn't be difficult. Whether you want to have several lighting fixtures to create a dramatic effect or just one copper light to make it subtle statement – you can't go wrong with adding copper. The pinkish hue instantly warms up any space, and when paired with marble, wood, white (and mint!) copper shines with classic elegance.
Furniture – We've seen beautiful copper coffee tables, dining tables, versatile chairs and stylish beds show up in Atlanta furniture stores. Choose just one large piece or a few smaller items to not overwhelm your space with the same material.
If you're looking to add a bold statement invest in a piece of copper furniture in a classic shape that will stand up for generations.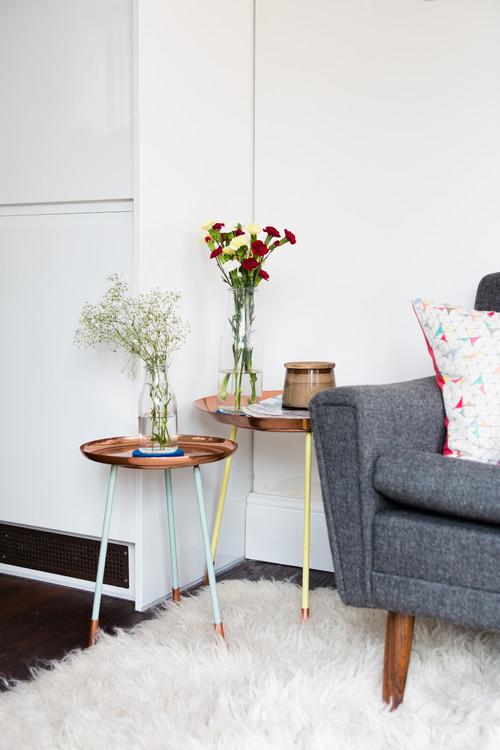 Copper is versatile enough to work in an array of design styles. It's warming hue can be seen as aged penny-brown, greenish black or a polished high sheen allowing its pink and orange undertones to shine through.
Accessories – If you want to make a simple statement, incorporate decorative copper accessories such as vases, trays, cookware and even pillows and throws. A few carefully selected pieces can add a touch of warmth and a focal point to a wide range of colors and finishes.
So, what do you think? Are you ready to add copper to your home?
Call us today to schedule a design consultation and see how we can help you transform your home into space you'll love to come home to.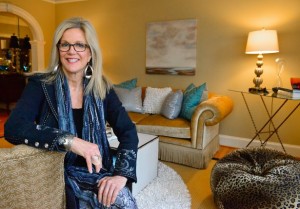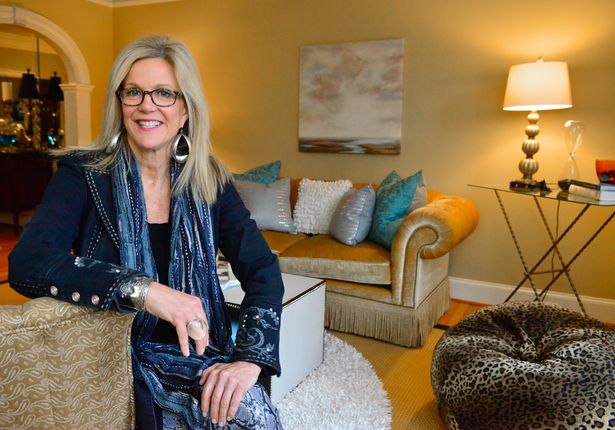 Melanie Serra, Interior Decorator, Certified Color, Redesign and Staging Instructor

Award-winning decorator and stylist Melanie Serra has been reviving interiors for over 17 years and has worked with clients in Dallas, Philadelphia, and Atlanta. Melanie Serra's approach to interior design is fresh and innovative transforming residential and commercial interiors from Now to WOW!

Atlanta Georgia – 404.943.0779
melanie@interior-revivals.com