Step out of your decorating comfort zone!
If you enjoy browsing through design magazines or watching HGTV than you probably wish you could pull off the put-together look, most interior decorators in Atlanta have a knack for! Don't they make mixing and matching colors, and patterns look easy? Interior Decorator, Melanie Serra is here to tell you it is!
In Melanie's own words …
"Achieving a home that looks and feels great takes a little planning, but it also takes a willingness to experiment and go beyond your typical decorating comfort zone."
She's given us a few decorating tips to help us mix and match our colors and patterns that will give our rooms a whole new updated look:
Warm or Cool?
Before you start adding patterns to your room, determine if you want to work with warm or cool colors.  Then add your preferred color choice to white. My favorite beginner colors are blue and white, pink and white, or green and white. Or you can be brave and bold and go for black and white!
Keeping your color in mind, start to mix and match pieces that fall in your color scheme. Use some of the same colors repeatedly to help tie the room together. Add a primary pattern in a big way that will be an eye catcher as you walk into the room such as a sofa or drapery.
Mix up the Scale
Large scale patterns can complement small scale patterns as long as the color palette stays in the same warm or cool color family.  Select large scale patterns for furniture, artwork and window treatments. Use smaller scale patterns for pillows and accessories.
Go Bold
If the wall color is neutral, you can add big and bright patterns to give a space that real wow factor. By adding some unexpected elements to your room, you can create an exciting and invigorating space by going bold!
Animal Print, Chevron or Polka Dots?
Find a pattern you love and then mimic it throughout your room. Introduce it to both small and large scaled items and coordinate them with your favorite color.
Inspiration Piece
Many of my clients don't know where to start, so I always try and help them find an inspiration piece. Find that one piece of furniture or accessory that you love and use it as your building block. Then use coordinating patterns and prints to complement it.
The Power of "3"
The magic number in decorating is "3." Odd numbered placement of objects are more aesthetically pleasing to the eye, whether it's on a bookshelf, pillows or a sofa. This applies to mixing patterns as well. Three different patterns will always tie a room together.

Lastly …Don't be afraid!
Mix and matching patterns will add your personality to space. Don't just stop at the throw pillows, and add big and bold patterns to your rugs, draperies, artwork, and accessories. Finding your personal style is the best part of decorating, and it's what makes your house a home!
Do you need help mixing and matching patterns in your home? Call us today for a fresh new look!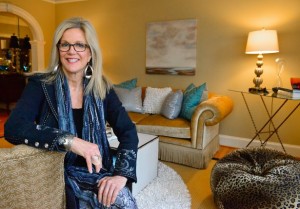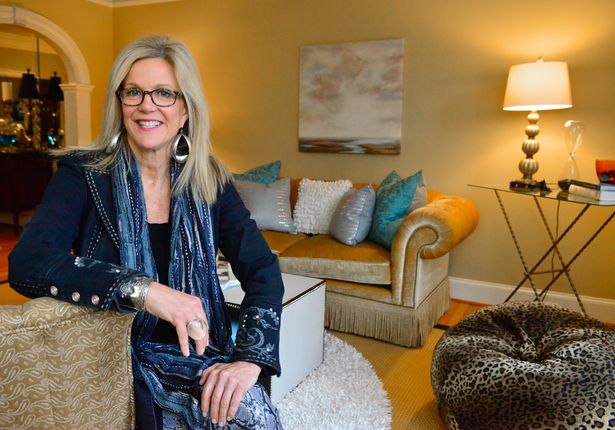 Melanie Serra, Interior Decorator in Atlanta, GA, Certified Color, Redesign and Staging Instructor

Award-winning decorator and stylist Melanie Serra has been reviving interiors for over 17 years and has worked with clients in Dallas, Philadelphia, and Atlanta. Melanie Serra's approach to interior design is fresh and innovative transforming residential and commercial interiors from Now to WOW!

Atlanta Georgia – 404.943.0779
melanie@interior-revivals.com