I love the feeling I get right after the holidays. The decorations are all put away, and I get a chance to look at my home in a whole new light.  It's my time of the year where I walk around my home and see how I can incorporate some of the latest design trends and give my home a fresh new look.
During my holiday break, I spent some quiet time browsing through some of my favorite decorating magazines and blogs.  The designer in me couldn't wait to get a good feel for what the design experts were predicting would be the hottest design trends. I found so many this year that I had to pick just a few of my favorites to share with you.
Let me show you the few that I predict will be a big hit this year!
Add a Touch of Class with Jewel Tones
Be inspired to fill your home with an abundance of rich jewel tones. Emerald green, dark teal, and indigo are my favorite jewel colors. To add a sense of rich drama add layers with fabric, paint, and rugs, on a backdrop of white elements. Mix matt and shiny fabrics, such as velvet and silk for a luxurious feel.
Make a Statement with a Bold Backsplash

Gone are the standard-issued white subway tiles and make room for the bold and beautiful patterned backsplashes. From intricate, multi-colored mosaic tiles to uniquely-shaped ceramic tiles, shape, and color is making its way to the kitchen.
Take to the Sea with Mermaid Tile
Mermaids may envoke images of slimy fish, but these fan-shaped scallop pattern tiles are breathtaking and add a striking effect to a modern bathroom.
When Space is Limited go Acrylic
Make your space look bright and open with the sleek design of acrylic furniture. Being appreciated for its transparency and minimalistic design acrylic gives a room the architectural structure it needs without taking up visual real estate.
Timeless and Tasteful – Mix Your Metals
To create balance, an ensemble of metal accents makes a stunning bold statement. Brass, gold, silver, and pewter mix well with aged iron and deep jewel colors to give a room classic look.
Remember trends are to be used as a source of inspiration when you decorate or update your space. Not every design trend will appeal to all, but if you combine a hot trend with what you love, you'll enjoy the space you create.
There you have it; my top picks for this year's hottest design trends.
Do you feel inspired by any of these looks? I'd love to help you create the home of your dreams this year.
---
Is your home looking tired? Call us today to give your home a fresh new look!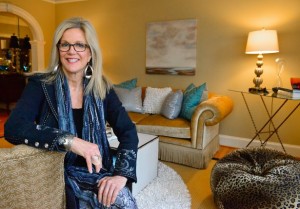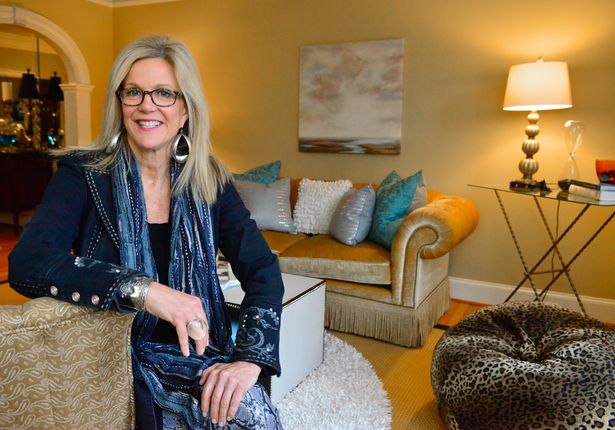 Melanie Serra, Interior Decorator, Certified Color, Redesign and Staging Instructor

Award-winning decorator and stylist Melanie Serra has been reviving interiors for over 17 years and has worked with clients in Dallas, Philadelphia and Atlanta. Melanie Serra's approach to interior design is fresh and innovative transforming residential and commercial interiors from Now to WOW!
Atlanta Georgia – 404.943.0779
melanie@interior-revivals.com