As we embark on a new year, it's time to see what new decorating trends will make their debut in your home this year.
We're in for some beautiful choices when it comes to interior design. From natural elements to stunning new patterns, this year is jammed packed with an array of design elements sure to add style and grace to your home.
Top designers and brands are expecting interior décor to be bolder than ever and they're predicting that some classic design elements will be making a big comeback in 2018.
As with any new design, you don't need to follow the crowd, choose what you love, regardless if it's in or not.  Your home should reflect your personality no matter what, so review the following list and see if you fall in love with any of this year's picks.
Fish Scale Pattern – The hottest new design element in 2018. From textiles to fabrics this unique pattern is hitting the design world by storm. What I love most about this pattern is how differently it feels depending on its orientation.  There is no "right side up," so it can be added to any design, in any direction, and it's still stunning.
Intellectual Design – With the trend of a paperless society close on our heels, decorators are left to find exciting ways to display stacks of books. Upcycling old books into beautifully placed vignettes add visual interest to every corner of your home well preserving a piece of history.
Soft Edges – Square and boxy edges are a thing of the past and are being replaced with smooth and curvy edges that just say … come sit a spell.
Dramatic Colors – With a sense of coziness, dark colors, paired with bright whites are adding a dramatic twist to the all-white rooms we've seen in the past with farmhouse style.
Unexpected Flooring – As I predicted in my blog post "Everything Old is New Again" herringbone flooring is on its way back in and is adding a timeless beauty to floors.
A Home Well Traveled – Lazy daybeds to Moroccan lanterns, interiors designers across Atlanta are incorporating a sense of travel and culture into their designs by incorporating country-specific accent pieces.
Exposed Brick – While natural brick in beautiful by itself, it's more about the texture and style that adds a clean, sophisticated backdrop to wall art and sculptures.
Natural Elements – Practical and organic, natural elements are adding a down-to-earth quality to a vast array of interior designs.
Metallic Finishes – Adding Urban energy to a room, metallic finishes will brighten a room because of its reflecting capabilities. From copper to stainless steel there is no doubt, metallics are here to stay. Check out "How to Style a Space with Copper."
So which one did you fall in love with?
If you're looking to make changes to your home this year, give your favorite Atlanta Interior Designer, (me) a call and let me show you all the ways we can incorporate one of these classic beauties in your home.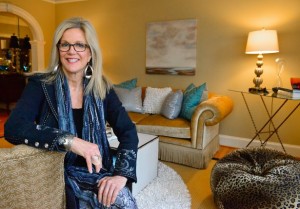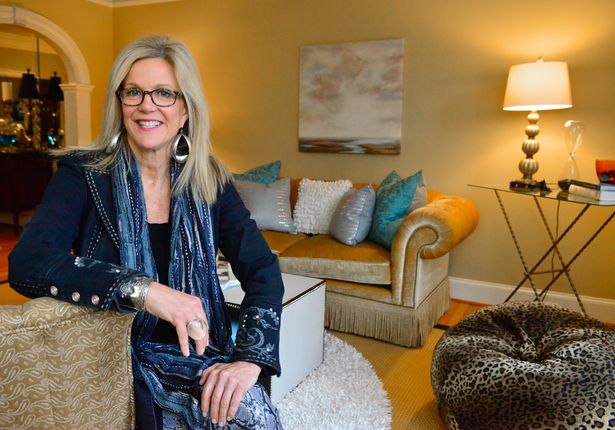 Melanie Serra, Interior Decorator, Certified Color, Redesign and Staging Instructor

Award-winning decorator and stylist Melanie Serra has been reviving interiors for over 17 years and has worked with clients in Dallas, Philadelphia and Atlanta. Melanie Serra's approach to interior design is fresh and innovative transforming residential and commercial interiors from Now to WOW!

Atlanta Georgia – 404.943.0779
melanie@interior-revivals.com