All things Barry Dixon
I've never been one to croon over a celebrity and it takes a lot for me to be awe- struck. But about 10 years ago it happened.  I think it was a combination of fate and the alignment of the stars or maybe it was just GOD that led me to all things Barry Dixon.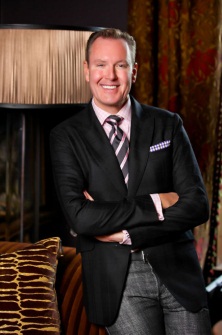 It all started with a decorating magazine back in 2002.  As I flipped through the issue, I came upon a photo of the most beautiful room I had ever seen in my life. I was completely mesmerized, I mean to tell you I was having a religious experience. Everything about the room design and composition was beautiful and harmonious. There was just the perfect balance of texture, height, scale and color. The furnishings were so spectacular. I loved how the designer incorporated the old with the new. I understood then and there the meaning of true beauty and good design.
Hours went by and I could not stop thinking about my magazine encounter. I had to go back and find out who the mastermind was behind the masterpiece!  I picked up the article and began reading the designer was a southern gentleman named Barry Dixon from Warrenton, Virginia.
Months passed and more magazines arrived. Dixon's signature rooms continued to completely captivate me! Soon I was reduced to a 15 year old girl tearing out magazine pictures of his work and pasting them all over my office walls.  I was completely star struck!
In the fall of 2003, I read that Dixon was speaking in Birmingham, Alabama. I had to go and hear this creative genius speak about his craft. I persuaded a few other amateur designers like myself to attend.  When we arrived, I started getting fidgety and anxious.  In just minutes, I was about to see my design idol, my rock star! The anticipation was killing me! Then it happened, a handsome well-dressed young man took the stage.  He was warm, engaging, charming and very eloquent! Soon we were led to understand Dixon's design sensibilities and philosophy.  It was truly a delightful and educational experience!
I got to meet Barry Dixon that afternoon. Needless to say, it wasn't my proudest moment. I was so awe-struck that I couldn't put two sentences together. He saw that I was nervous and immediately put me at ease. We conversed for a few minutes and then had our picture taken together. Our meeting concluded with hug and a kiss on my cheek.
Throughout the years, I have continued to hear Barry speak at different design venues. He is so well-known now that I have to wait in line to say hello.  He remains unaffected by his talent and fame; and always takes the time to acknowledge me.  (I can even look him in the eye today and speak somewhat intelligently…thank almighty God)!!!!
I always knew that Barry would be a superstar in the industry; he is truly one of the best interior designers of our time. His work continues to be featured in all the top design magazines. He has published three designs books and has launched a new furniture line.
I continue to be inspired by the gorgeous spaces he creates and by his unyielding talent.  And although today I'm just one of many, I will always remain his biggest admirer and his most loyal fan!
To view Barry Dixon's work visit: www.barrydixon.com.
Melanie Serra is an interior designer and owns Interior Revivals Inc. in Atlanta, GA. You can visit her website @ www.interior-revivals.com