It's easy with a Paint Color Consultant in the Atlanta, GA area.
Choosing paint colors is probably the most fun and most important part of decorating, but it is also the most difficult and the most intimidating. Those color combinations that look so amazing in the store or in the catalog can become a big disappointment on our own walls.  How can we know for sure if the color is a good fit?
Read on to learn the tried and true techniques from Melanie Serra, your Atlanta Paint Color Consultant.
Every interior designer in Atlanta uses a few general rules to guide them in the choice of color.  Your walls are going to be a canvass, or a backdrop, for your furniture, artwork, and life!  We like to start with an inspiration piece, like a painting, fabric or rug.  This piece can be anything you like, but it must be something you love, and something that your space cannot exist without.  Once you've found that inspiration piece, study the color palette, as you'll be using this as your guide for paint color!
With today's technology, there is no easier way to pull paint color choices from your favorite inspiration piece!  Chip It! by Sherwin-Williams is an amazing online tool that will instantly turn any picture into a color palette using over 1,500 SW paint colors!
No more fan decks to flip through as you try to carefully match up those hues to your fabric!
Now you have a guide and an array of color choices that will blend well together, it's time to decide which three or four main colors you will use, and we designers follow the 60/30/10 Rule to guide us.
This rule is a designed to balance your room:
60 percent will be the dominant color
30 percent will be a secondary color
10 percent will be the accent color
The dominant color will become 60% of your room, and it will usually be a neutral one.  It will encompass most of your walls, so you don't want it to be too bold, as it will overwhelm the rest of the room and make it difficult to incorporate other colors successfully.  The accent color will become 30% of your room, and it doesn't have to be a neutral, but it will not be the boldest color either.  It will be represented in the furniture, carpets, decorations, or on an accent wall.  The remaining 10% will be the accent color, and it will be the boldest!  You can pick one or two accent colors, and they will be used for pillows, lamps, art, and other small decorative pieces.  Since these pieces only represent a small amount of the room, it will be easy and affordable to change this color out with the seasons or with your mood!
Don't ignore your lighting.
Colors will look different depending on how much natural sunlight you have versus indirect light fixtures.  You may want to go a shade lighter or darker depending on your ultimate effect.
It's fun to follow color trends but choose wisely when considering where you will use these 'colors of the moment'. Wall colors and accessories can easily be changed, but when it comes to furniture, choose colors that will stand the test of time.
Remember, the color should be fun! Don't get overwhelmed, as it is all an expression of you!
---
Need help picking the perfect paint color?
I would love to help you give your home a fresh new look!  Give me (your favorite Atlanta Color Consultant) a call and see what beautiful things we come up with to make your home the talk of the neighborhood.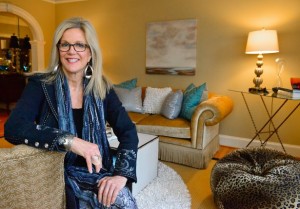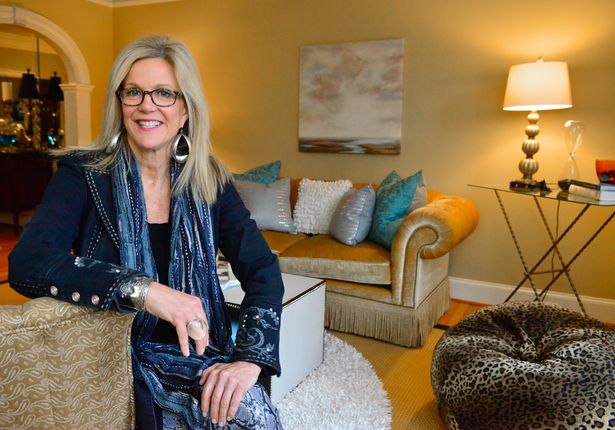 Melanie Serra, Interior Decorator, Certified Color, Redesign and Staging Instructor

Award-winning decorator and stylist Melanie Serra has been reviving interiors for over 17 years and has worked with clients in Dallas, Philadelphia, and Atlanta. Melanie Serra's approach to interior design is fresh and innovative transforming residential and commercial interiors from Now to WOW!

Atlanta Georgia – 404.943.0779
melanie@interior-revivals.com