Patriotic Decor Ideas!
Happy 4th of July! This time of year is always my favorite, as I love hosting outdoor summer parties for my family and friends. Whether you're traveling, staying home, or hosting a party, here are a few easy patriotic decor ideas to celebrate in red, white and blue style!
Coordinate flower pots and flowers with red, white, and blue color schemes for a subtle touch.
Wrap your bottled waters or drinks with those tiny fabric flags!
A stencil and a little flour on wet grass makes an unexpected, yet charming, welcome mat!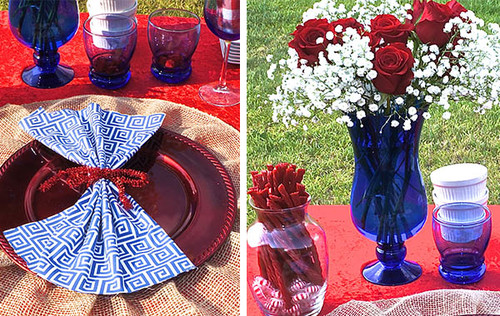 Bandanas in blue and white make a quick and inexpensive table runner.
Don't forget the inside!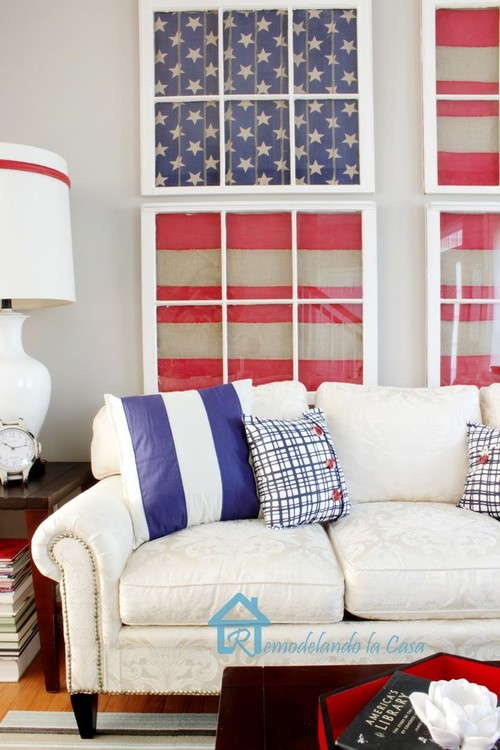 Beautiful patterns in just the right colors!
And somehow, nothing says 'Happy 4th' like the simple American Flag!  Have a great holiday!
As always, call or email me!