More and more of us are working from home …
It's important that our office space helps us be creative and energized. The look and feel of the space that surrounds us will motivate us to do good work.
The dull and uninviting spaces of cubicles are half the reason so many people get discouraged with their jobs.  Creating a workplace that is a reflection of your personality is the key to a productive day.
It doesn't matter if your office is tucked away in the corner of your kitchen or you have a designated room, we have a few tips you can use to liven up your home office.
A few small changes
It only takes a few quick and easy changes to make your space the perfect place for working.
A fresh coat of paint – A new coat of paint makes a world of difference. Forget the office beige and choose a color that you love.  Look to nature and how you spend your space-time to choose the color that gets your creative juices flowing. If you like the calming effect of the beach, choose soft muted colors like greens and blues. If the mountains are more your style look for dark rich colors like browns and oranges.
Give yourself a great view – Move your desk where you can see something more interesting than a blank wall. Add visual appeal with beautiful art, pictures of your children or even a colorful fabric-covered bulletin board, but the ideal position is a view of the outside. Whatever you pick, look for the view that will best inspire you.
Don't forget the basics – A good chair, great lighting and plenty of storage is the key to creating a space you succeed in.

Life's too short to sit in an uncomfortable chair.
Complement overhead lighting with a bright task lamp on your desk.
Keep your space organized by using baskets, boxes and colorful organizers that match your space.
Making sure your home office has that casual elegant feel is what makes a home office cozy.
When you work from home, it's not about pretending you're in an office, but rather it's about creating a personalized space that inspires you to work in a laid-back atmosphere.
Is your home office looking tired? Call us today to give your office a fresh new look!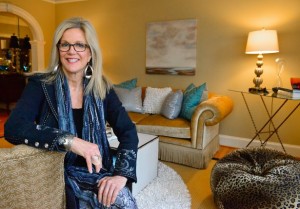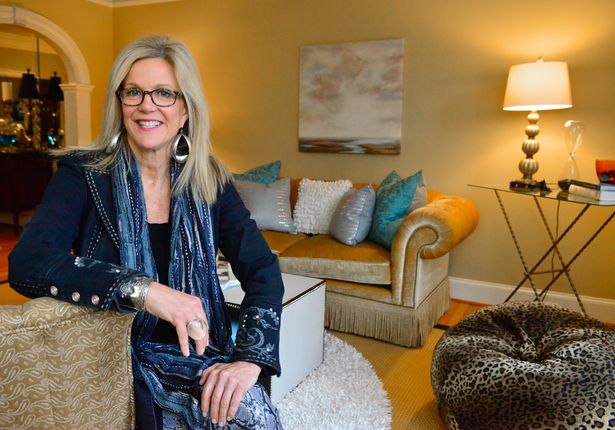 Melanie Serra, Interior Decorator, Certified Color, Redesign and Staging Instructor

Award-winning decorator and stylist Melanie Serra has been reviving interiors for over 17 years and has worked with clients in Dallas, Philadelphia and Atlanta. Melanie Serra's approach to interior design is fresh and innovative transforming residential and commercial interiors from Now to WOW!

Atlanta Georgia – 404.943.0779
melanie@interior-revivals.com