Designer Incognito
Recently, I had the opportunity to go 'incognito' and invite a local Atlanta interior designer into my home for a 2-hour consultation. I wanted some fresh ideas and thought it would be interesting to put myself in the client's seat and experience the design process the way my clients experience it. I'm always looking for ways to improve, so this was the perfect scenario!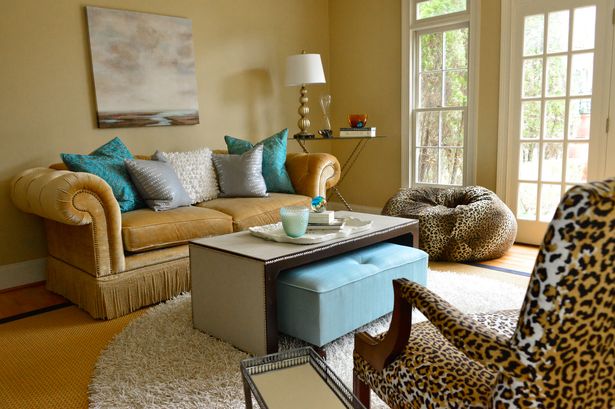 When this designer first entered my home, she seemed to be in a bit of a rush, as if she was doing me a favor. Having paid in full in advance, I decided to give her some time and let us both warm up and relax. Much to my surprise, not one question was asked. She immediately began to critique my taste in decor and furnishings and told me to introduce Magnolia Fabrics to my plan. I knew I had to become assertive. Explaining my goals for our meeting, my personal style, and my desired outcome, she told me "Everything must go!" What? I didn't want to get rid of everything and start over! I just wanted to tweak a few things. Ok, I thought… let's be open-minded and give her another chance. Maybe she didn't hear me the first time. After listening to her justifications as to why my home needed a complete face-lift, I interjected once more. I was corrected by her, again. Now the debate was on! The rest of our time together felt like a boxing match with no winner!
At the end of the 2-hour consultation, I felt like I had been hit by an 18-wheeler! First of all, her communication skills were horrible! She was a terrible listener and continuously talked over me, while explaining what to do to make my home acceptable and expected me to deem it all fabulous. It seemed that my decor needed a complete redo, which included all new furniture, draperies and a new color palette. This was not going well…anger and frustration crept upon me like a goblin on Halloween night!
As a professional interior decorator who prides herself on her work, I finally understood why some folks deem interior designers as a necessary evil. If you want a home with style, you must endure criticism and condemnation and a loss of money like water through a dam. This is absolutely not true! Obviously, this designer and I had completely different styles, budgets, and goals. The communication break down was quick and irreparable. Our desired goals never reached a compromise.
For me, decorating is like coaching. I enjoy educating my clients in all areas of design, from making new choices to validating old ones. I believe the reason why my clients are happy to have me back, time and time again, is because I truly care about their needs. However, this particular designer was definitely the exception and not the rule. Many professionals in our industry understand the golden rule of being a GOOD LISTENER and the importance and value of the client exchange. They also know how to work WITH people, not against them.
Here are a few tips to consider when hiring an Atlanta Interior Designer:
You should never feel judged or inferior. A passionate designer will respect and honor her clients and take pride in coaching each client through the decorating process. She should be kind, compassionate and a good listener. No matter if you're hiring an interior designer for your home or a commercial design company like Bonegilla Interior Commercial Fitouts, they should still treat you with respect.
No matter what your budget, there are always techniques and strategies to employ that create a beautiful quality of life and space, a beauty that nourishes your soul. It could be simply rearranging furniture, choosing a new paint color or purchasing a new sofa.
The design process should be fun, uplifting and provide a sense of peace and calm. The goal is to work towards creating a balanced and harmonious space that validates your personal taste and style.
Below is a handy list of things to do before you start the search for an interior design company, decorator, stager, or stylist:
Know your style! First things first! Being able to articulate your design style is key to creating a space you'll love. Knowing what general avenue you want to take will make the 'change' process so much smoother and enjoyable.
Window shop! Find a designer whose style you love and whose rooms you can see yourself living in. Check out their portfolio or website for projects you can browse.
Budget! Know your budget before you start! Understand that you may have a budget for furniture, paint and other products, as well as a budget for the designer's services. Some charge a fixed or flat fee, while others charge an hourly rate.
Be flexible! Flexibility matters in both your expectations and your designer's success.
Don't be bullied! As the client, YOU should always be in control of the design process and the budget. Remember, you are the boss and the designer works for you. If at any time you feel intimated or feel as though the integrity of the project is being compromised, nip it in the bud. Don't be bullied! Decorating should be a fun and rewarding experience! It's all about YOU!
I'd love to help you create a beautiful space that reflects your personal style and meets your decorating needs. To schedule your decorating consultation, call 404-943-0779 or email me at melanie@interior-revivals.com.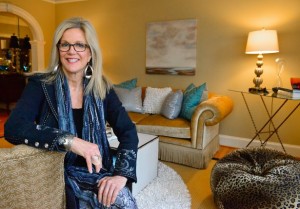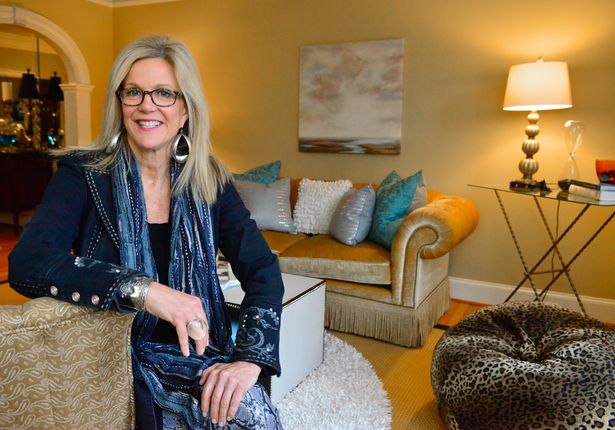 Melanie Serra, Interior Decorator, Certified Color, Redesign and Staging Instructor

Award-winning decorator and stylist Melanie Serra has been reviving interiors for over 17 years and has worked with clients in Dallas, Philadelphia, and Atlanta. Melanie Serra's approach to interior design is fresh and innovative transforming residential and commercial interiors from Now to WOW!

Atlanta Georgia – 404.943.0779
melanie@interior-revivals.com