Color…that's right COLOR is the secret to selling your home quickly!
Now don't get me wrong I'm still an advocate for the classic neutral for making a home feel open and serene. But, a splash of color is what makes a potential homeowner imagine living there.
You've probably heard it before, but you only get one chance to make a great first impression. From the minute a buyer pulls your listing up on the Internet to the moment they open the front door, they're already making decisions about your home. Even if you manage a viewing; they may not return for another look if they had trouble visualizing living there.
So what can you do? Add color!
Color is especially important for today's buyers. Home shopping is first done online, and buyers preview online home tours before they ever contact a realtor for a showing. If a home doesn't grab their attention online, most chances are they will click right past it. We live in a very visual, stimulating world and even though home shopping isn't entertainment, home buyers do want to be drawn into your homes story.
When buyers see a home that is void of color, they may wonder if their color preferences and furniture would look right in the home. When they see splashes of color in online listings, they will linger longer and allow themselves to imagine it being their own. Those subtle additions of color will brighten your listing and make yours stand out in the crowd.
Here are some quick and easy ways you can add visual interest to your home and attract more buyers online and in person.
In the living room
Neutral walls make a perfect backdrop for a burst of color that's added to sofas and chairs with throw pillows. Choose colors that complement the furniture and the feel of the room.
Bookshelves are also a great way to pull in visual interest by staging accessories and books of the same color. You'll be amazed at how a brightly colored vignette will draw the eye and make a room feel welcoming.
You might think you need to put your brightly colored furniture in storage while selling your home, but honestly, it can be the complete opposite. Once the room as been pared down and the walls painted a neutral color, your bold furniture will now make a statement that says …come in and make yourself at home!
In the kitchen
While changing out countertops and backsplashes may not be in the budget, adding an open shelf or adding visual interest by adding colorful kitchen accessories will tastefully brighten the space. Stick to one color theme such as this bowl of green apples that pulls in the same color throughout the space.
In the bedroom
When a potential buyer walks into the room, he should immediately feel rested. Soft muted colors with minimal accessories are what you should aim for. Choose neutral bedding with soothing accent colors to make the room feel peaceful. Only small splashes of bold colors should be added. Just enough to give the room an elegant feel. Choose a light, medium and dark version of that color with the same undertones.
In the bathroom
Fresh, clean and crisp is what you should go for. Check out some of the shower pans at https://www.tileredi.com/redi-trench-shower-pans for more inspiration with these qualities in mind. Bright white towels and sparkling clean sinks and showers will do wonders to sell a most personal space. This is one room where a little wall color will help brighten small areas. Choose a palette of refreshing calming colors that will result in a soothing feel. Buyers don't want to see anything personal, so all surfaces should be clear of toiletries.
At the curb
The outside of your home is the first glimpse a potential buyer may see. Most times it is the fist picture they see online and is most defiantly what they see first when driving by. Little things like painting your front door and color coordinating your flower choices to match your exterior will add great curb appeal.
Try and remember when selling your home, it's not about you anymore, it's about the buyer and what you need to do to make your home as appealing to them as possible.
Are you getting ready to sell your home or need suggestions for a staging? I'd be happy to give you my expert opinion to help you through the process.
Call me at 404 943 0779 or email me at Melanie@interior-revivals.com.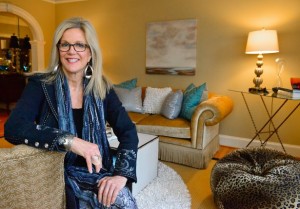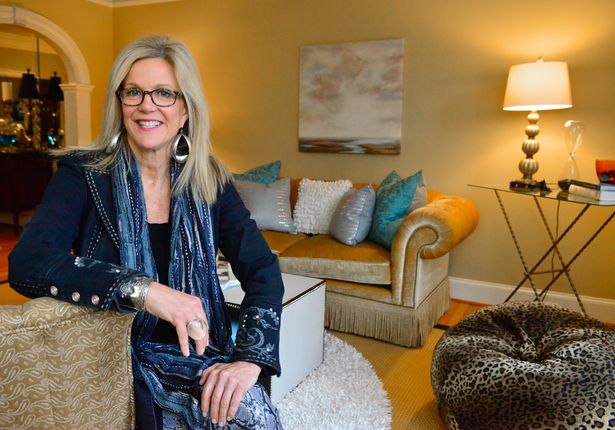 Melanie Serra, Interior Decorator, Certified Color, Redesign and Staging Instructor

Award-winning decorator and stylist Melanie Serra has been reviving interiors for over 17 years and has worked with clients in Dallas, Philadelphia and Atlanta. Melanie Serra's approach to interior design is fresh and innovative transforming residential and commercial interiors from Now to WOW!

Atlanta Georgia – 404.943.0779
melanie@interior-revivals.com