What is a Vignette?
Vignette staging is a terrific way to stage a home to create buyer appeal and save the seller time and money.  This is a great way to create the right atmosphere and mood with just a few accessories.
You may be wondering, "What is a vignette?"
Vignettes are small scenes that create a focus, set a mood, and describe something in a brief but elegant way. Vignettes give the potential buyer reason to linger in a room and use their imagination to glimpse the "lifestyle" that can be theirs if they purchase your home.  They can be especially valuable in rooms that need a focal point or are lacking interest. They also show a potential buyer how a space might function or be used in areas that are not easily defined.
The photos below are examples of two vignettes that I created for my clients:


I'd like to share with you some successful ideas on building creative vignette displays.
These vignettes are not typical, typical is blah and ordinary. It's important to think outside the box and create eye-catching displays that will "WOW' the buyer.  Vignettes need to make a great first impression and entice the buyer.
By The Room – Vignettes Ideas
Porch or Desk
Set out a glass of iced tea with the newspaper and a pair of sunglasses
Back Yard
Set up a game of croquet in the backyard.
Kitchen
Set up a Mommy and me baking/cooking display
Create a tea party display (see the above photo)
Family Room
Game night-set up a puzzle, a board game, or a hand of solitaire.
Movie night-popcorn, movie candy-place a bowl of popcorn, a video and a couple of cans of soda on a coffee table.
Dining Room
Set up a wine tasting party display
Create a birthday party theme-Place stacks of china out on the dining table with a floral centerpiece and wrapped packages.
Master Bedroom
Create Elegant Evening Out / Opera night:  Place black gloves, a pearl necklace and a black evening gown next to opera tickets and a playbill program
Romantic lighting, Tiffany box on the pillow
Laundry Room
Stack white towels in textured baskets
Place white laundry detergent in old-fashioned glass candy jar containers
It's so important to create enticing vignettes when staging a home.  As the seller, the feeling you will want to foster in a buyer is comfort, happiness, and stress-free living. Vignettes are a way to reinforce this response. Vignettes bring in more offers, and help to facilitate a quick sale.
---
Looking to sell your home this year? Call me today and let me help you stage your home to entice even the most finicky buyer.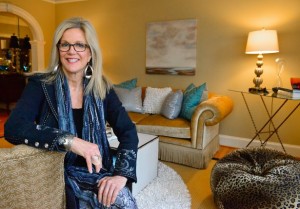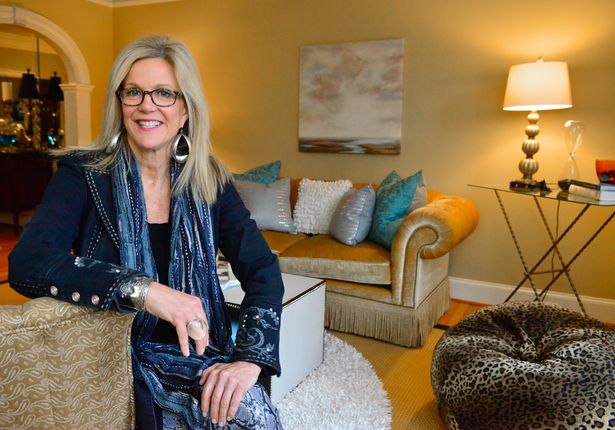 Melanie Serra, Interior Decorator, Certified Color, Redesign and Staging Instructor

Award-winning decorator and stylist Melanie Serra has been reviving interiors for over 17 years and has worked with clients in Dallas, Philadelphia, and Atlanta. Melanie Serra's approach to interior design is fresh and innovative transforming residential and commercial interiors from Now to WOW!
Atlanta Georgia – 404.943.0779
melanie@interior-revivals.com