New Space
The Telemundo Atlanta Studio needed to be spruced up when it moved to a new space, and they engaged Interior Revivals to handle the job!  This project was such a fun experience, and the staff was amazing!
Telemundo is an American Spanish-language broadcast television network.  It is seen in 25 Spanish speaking countries and is the second-largest provider of Spanish-language content worldwide.  With such an outstanding presence, the WKTB Atlanta studio must exhibit professionalism and cutting edge design.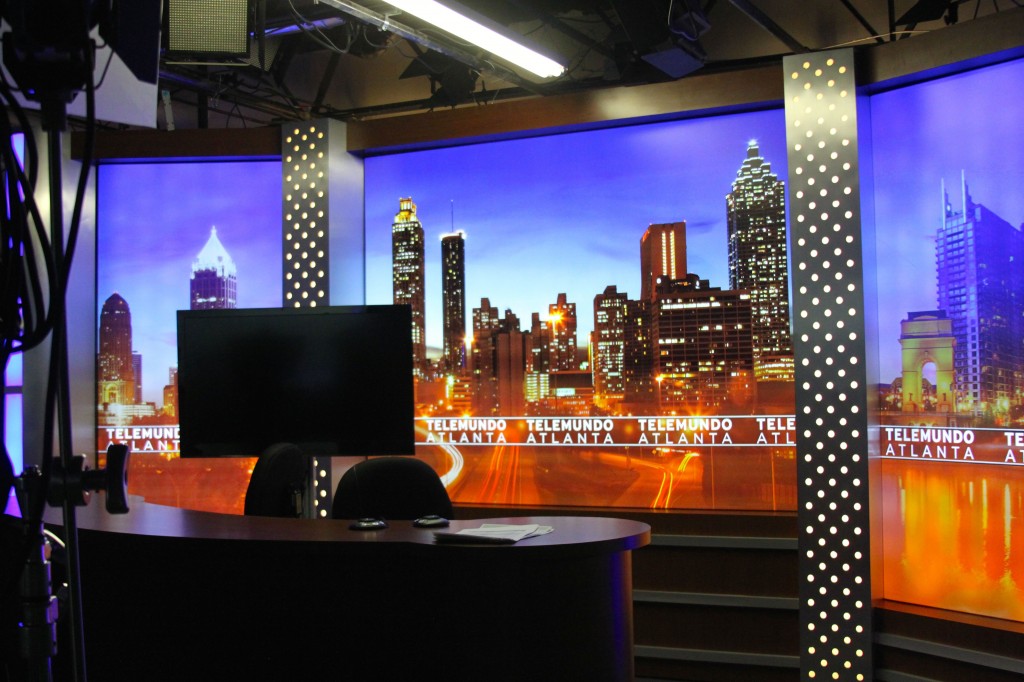 The empty warehouse space was truly a blank canvas with it's exposed ceiling, cinder block walls, and concrete floors.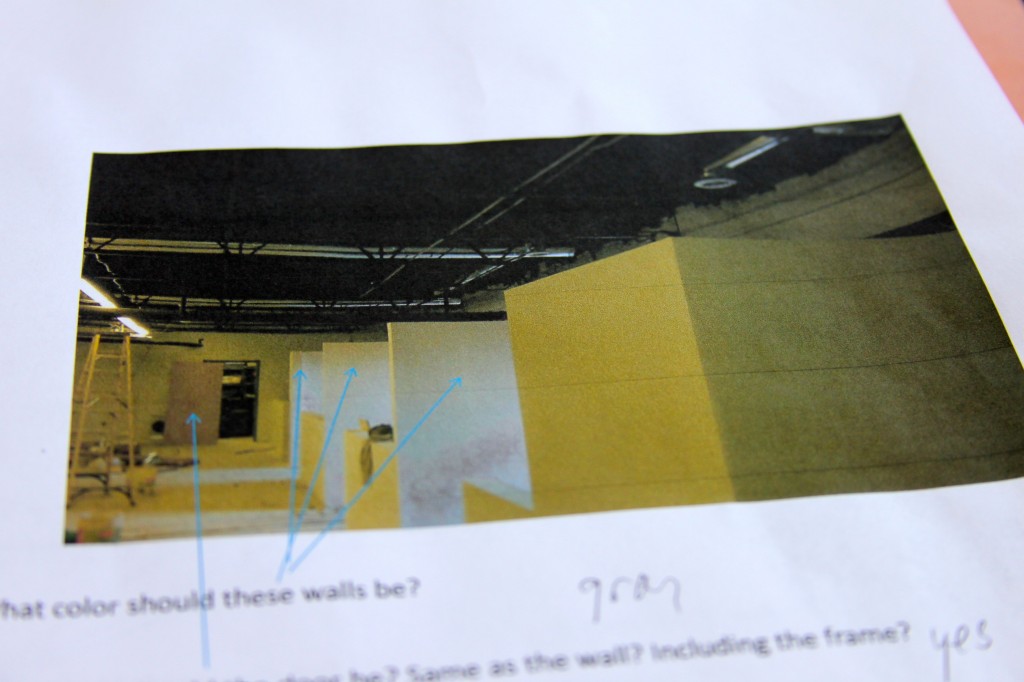 The work began with a design board of essential elements, such as carpet, paint and flooring. Being green was also critical, and plenty of existing pieces found in the warehouse were repurposed and reused.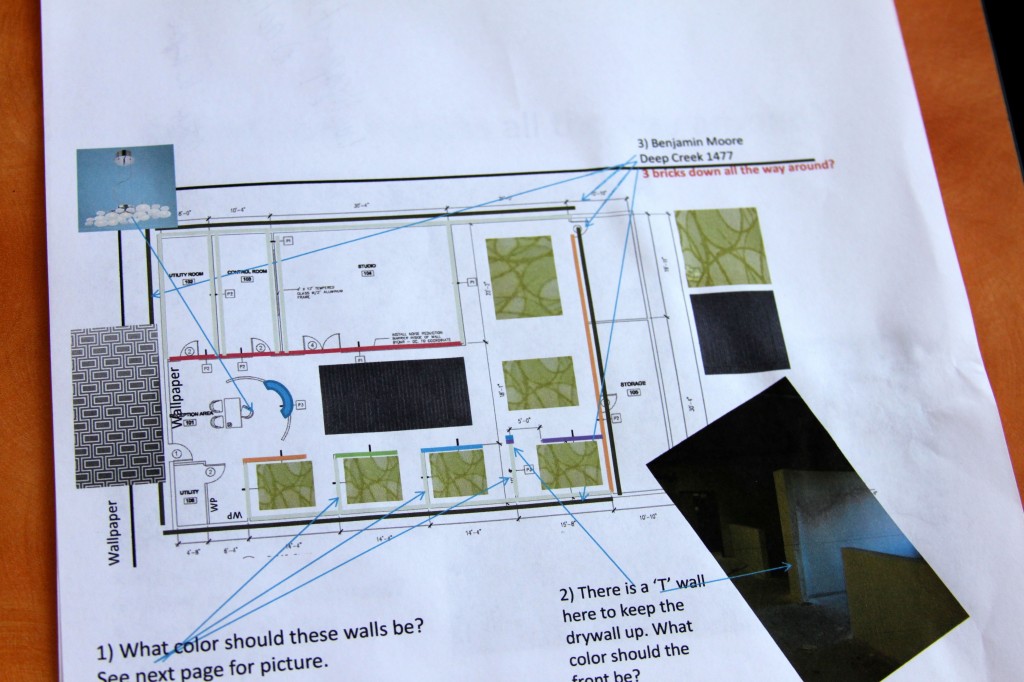 For instance, these galvanized lights were in a pile of trash.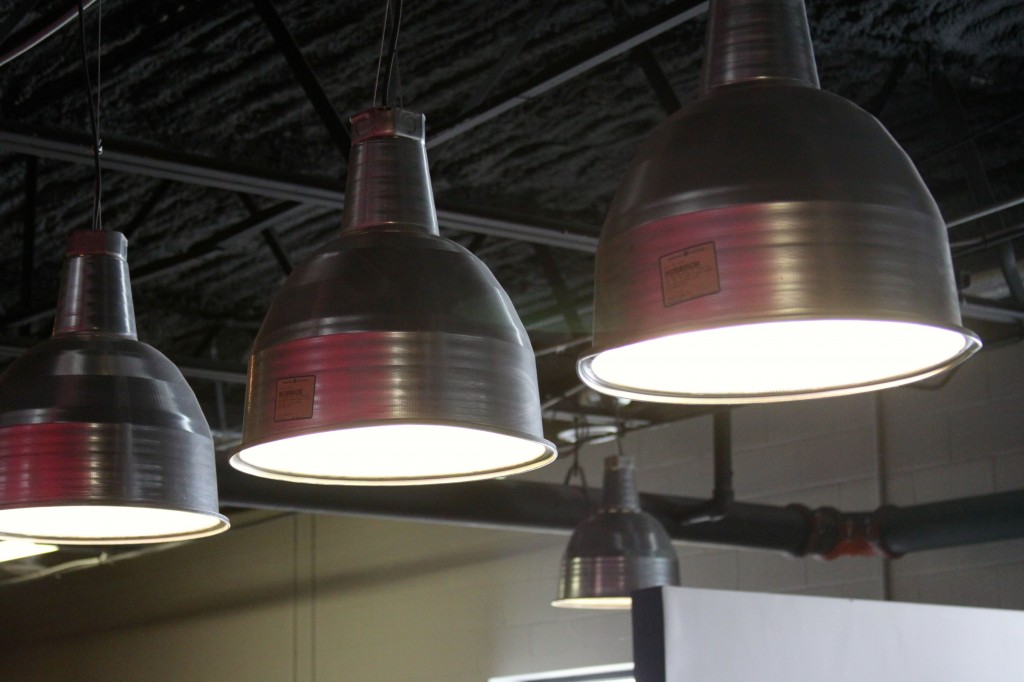 With the help of an electrician, these beauties were rewired and placed strategically over the conference room table to light it up perfectly!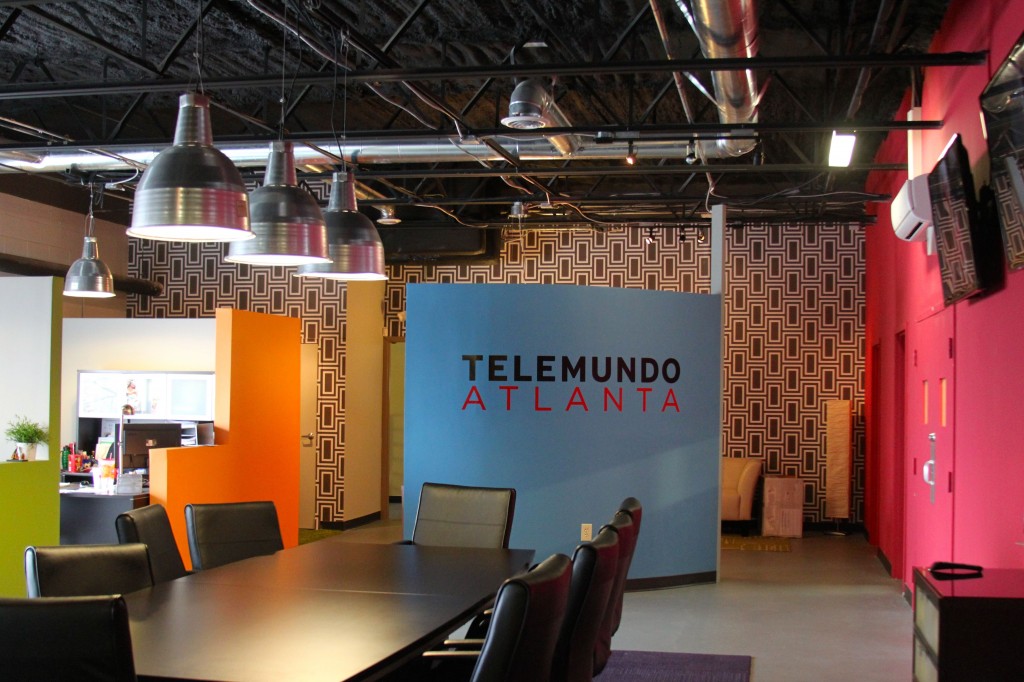 The brown graphic wall paper spreads across the front wall of the studio.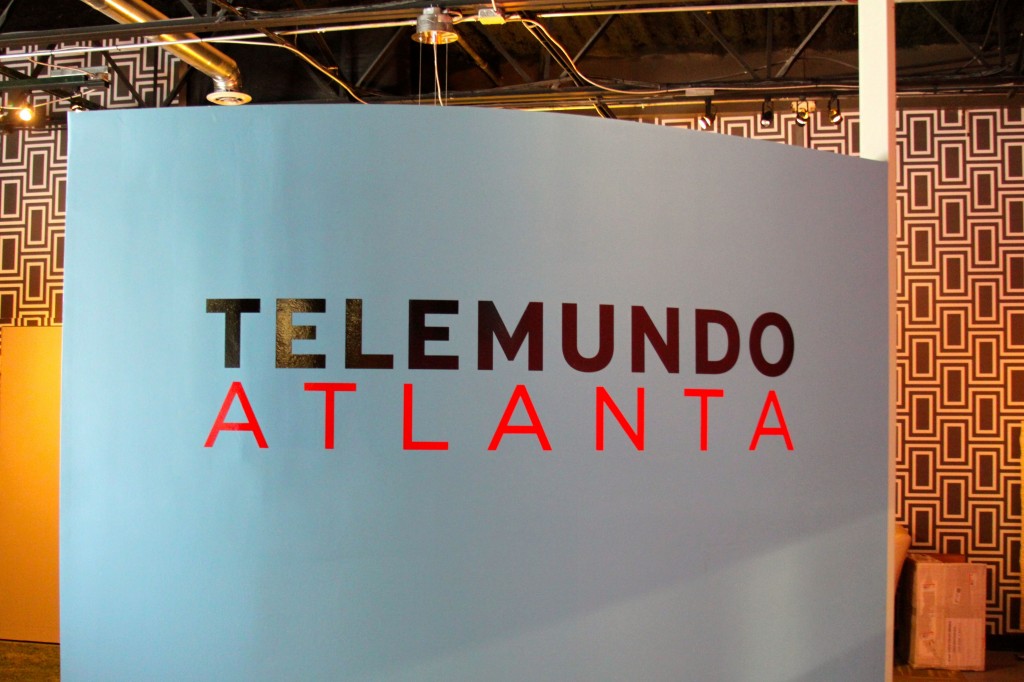 The red 'T' logo pops vividly against the yellow walls!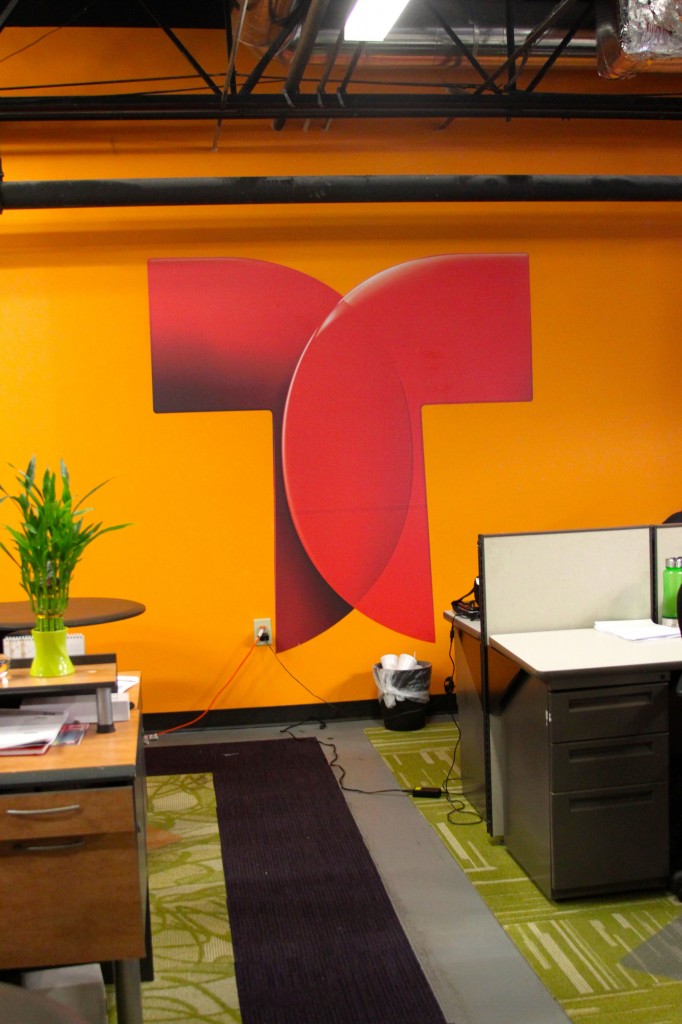 This light fixture above the waiting area greets guests as they arrive to the studio.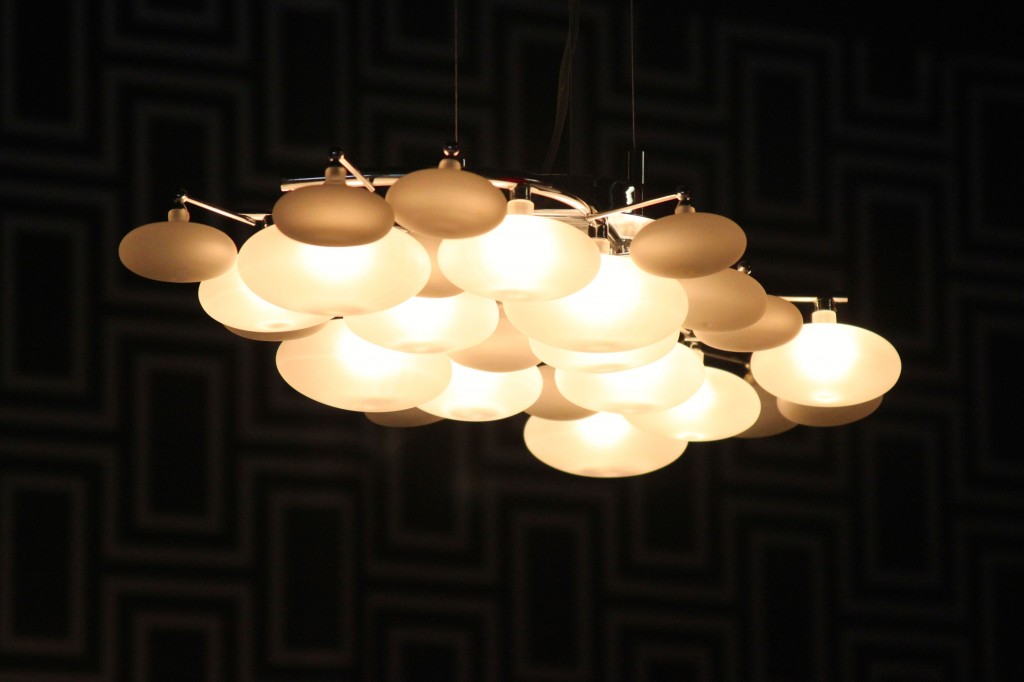 Telemundo is 'Your first choice of news, information, and entertainment'.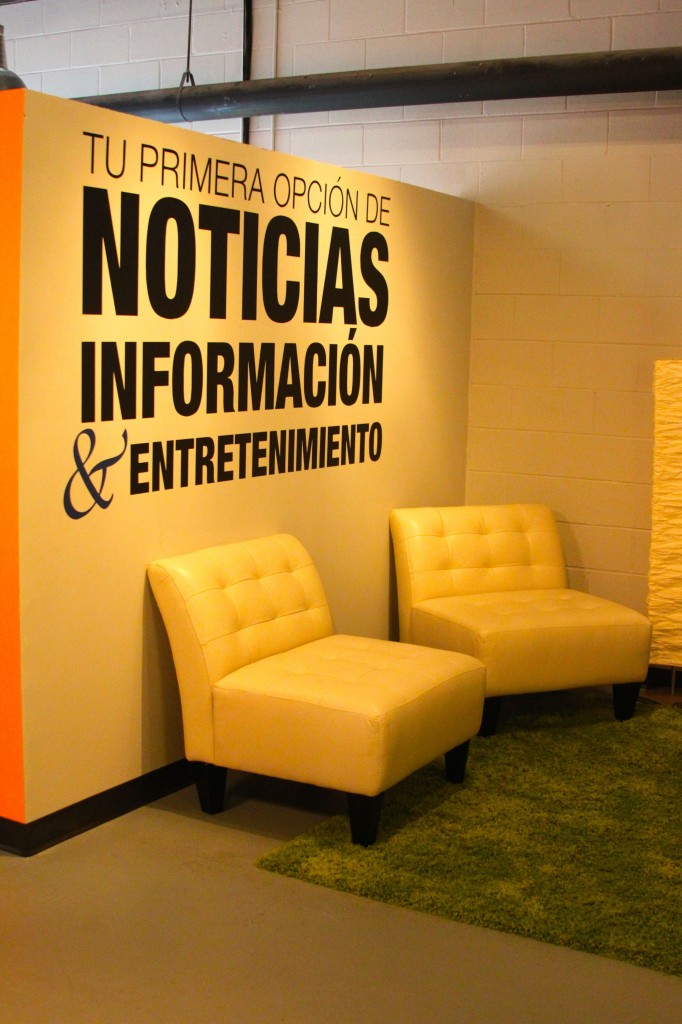 The National Academy of Television Arts & Sciences Southeast honored Telemundo Atlanta (WKTB) with 3 Emmy Awards out of the 7 Emmy nominations within the Television News Gathering Excellence and Television Special Achievement categories.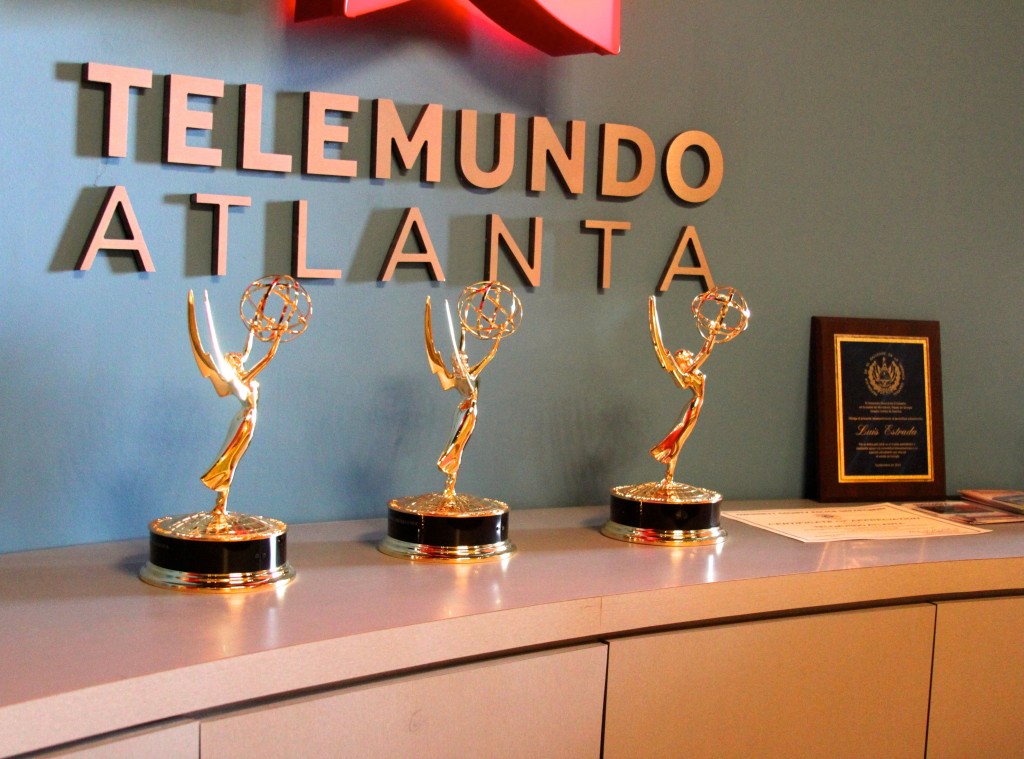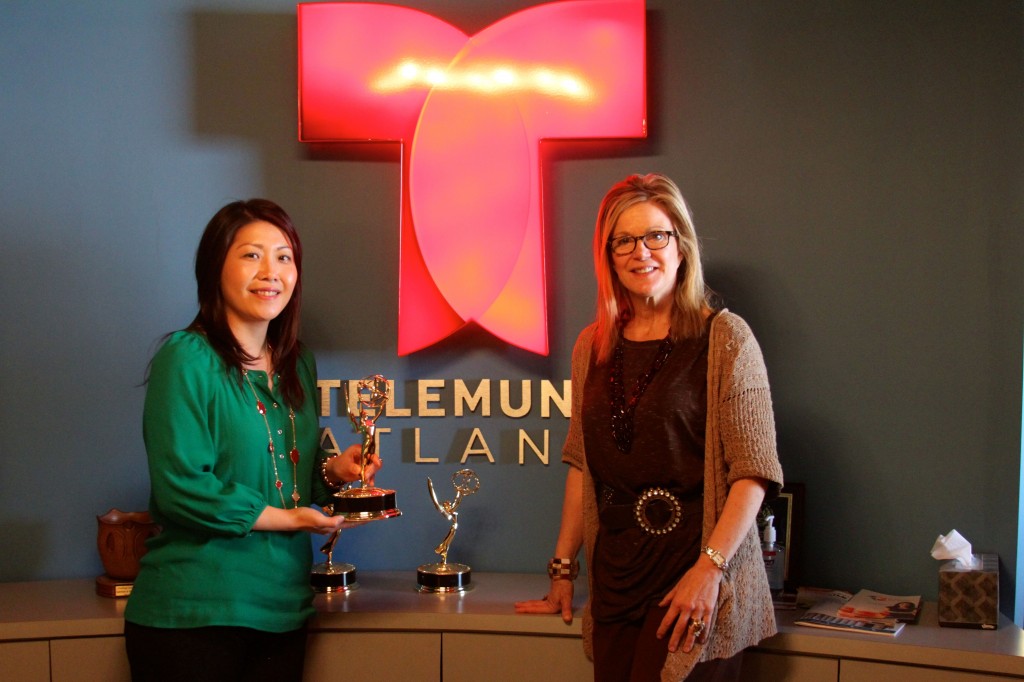 The next phase will be designing the new talk set in the live studio!  We can't wait to get started!