Rochester Interior Designers & Decorators 
Prints, oil paintings, and wall sculptures are what take a room from ordinary to extraordinary.
The artwork is what personalizes your home. When choosing artwork for your home, first consider the style of your room; the furniture, accessories, and the room's color scheme should support and complement the artwork. When hung properly, wall art can transform a dull space into a visual masterpiece.
To create your picture perfect room, just follow these ten easy decorating tips.
The best height to hang wall art is at eye level. The general rule is sixty inches from the floor to the center of your artwork.
When hanging artwork or a mirror over a sofa or a fireplace mantle allow no more than 4 to 6 inches between the top of the mantel or sofa and the bottom of the wall art.
When selecting a piece of artwork for over a sofa or mantle remember this size formula: the piece should be no wider than the mantle, sofa or piece below it, or narrower than half its length.
When creating an interesting wall grouping remember that odd numbers look more fascinating.
To achieve a perfect grouping, cut out templates of your pictures from old newspapers. Then arrange your templates on the wall with painters tape. Keep the arrangement tight, no more than 4 inches between each piece.
When hanging a grouping of framed prints or photos it's important to maintain a common theme between each piece. If the theme is not the subject matter then use the same color frames and matting to create continuity.
Small prints tend to get visually lost on a busy wallpaper. Bare stark walls are a striking place to hang a bold piece.
Framed mirrors can replace prints and artwork on walls, however, be sure that the mirror reflects an appealing visual image.  Mirrors hung over tall fireplace mantles tend to reflect the ceiling.  This is a decorating don't.
Hang your pictures over or next to something.  Pictures hanging overran empty space look as if they are lost in space.
Often, the most remarkable artwork in unconventional. Try hanging a grouping of iron gates, antique plates or stonework to create an exciting focal wall. Think outside the box to make a picture-perfect statement.
Need some design inspiration? Read through some of our older decorating posts at or visit our pages on Houzz and Pinterest.
I would love to help you give your home a fresh new look!  Give me (your favorite Atlanta interior decorator) a call and see what beautiful things we come up with to make your home the talk of the neighborhood.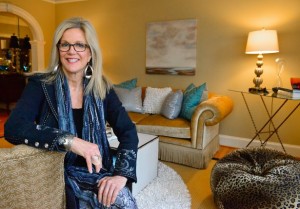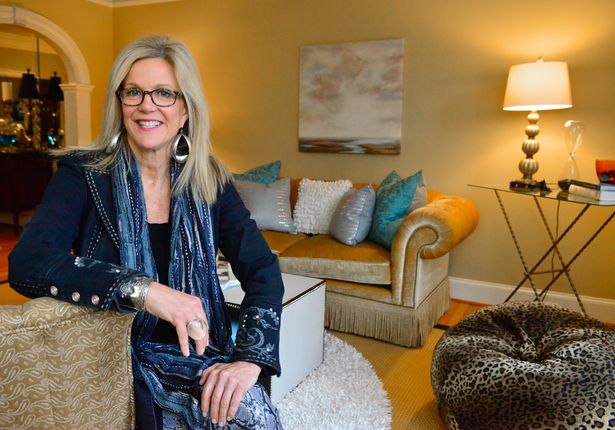 Melanie Serra, Interior Decorator, Certified Color, Redesign and Staging Instructor

Award-winning decorator and stylist Melanie Serra has been reviving interiors for over 17 years and has worked with clients in Dallas, Philadelphia, and Atlanta. Melanie Serra's approach to interior design is fresh and innovative transforming residential and commercial interiors from Now to WOW!

Atlanta Georgia – 404.943.0779
melanie@interior-revivals.com