Do you have a favorite little black dress hiding in the back of your closet?
You know the one …the one that you'll never get rid of because every time you put it on you feel sleek and stylish.   It's time to take a hint from that ever forgiving black dress and apply the same timeless color to your windows and doors.
Black window trim is making a huge splash in the design world!  I love how the dark hue is adding definition to the architecture in order to create a more modern and industrial vibe. This technique emphasizes the clean lines of the window and doors, making a space feel more open and dramatic.
Most homeowners only think of "white" when selecting a trim color for their home.  Adding black windows and doors is a quick way to transform a home into a more sleek and sophisticated style.
Still, need some convincing?
Let's look at 5 ways black trim can highlight and bring your windows and doors back to life:
Say goodbye to window treatments – If you don't need privacy, eliminate those heavy window treatments and embrace the outdoors by leaving your windows bare. In the right space, black-framed windows and doors will add style and drama to a room.
Give your room a modern update – For the price of a can of paint, you can give your home an updated look that will create the illusion of more architecture and add interest to your structural features. Think of black paint as a way to draw out architectural elements of a room.
Add contrast – Black framed windows and doors work really well on white or light colored walls. For the ultimate contrast, opt for high gloss black on the trim and a more subtle finish on the walls.
Highlight your view – Contrary to what you may think using black will make the trim disappear from your view. The black trim creates a stronger connection to the outdoors by blending your inside space with your outdoor spaces.
Timeless element – Just like that black dress we spoke about earlier, black never goes out of style. It goes with everything.
Are you ready to give it a try? There are many black paint options out there.  Contact me to set up a color consultation to find the best black that works with your décor.
---
Need some design inspiration?
Read through some of our older decorating posts at or visit our pages on Houzz and Pinterest.
I would love to help you give your home a fresh new look!  Give me (your favorite Atlanta interior decorator) a call and see what beautiful things we come up with to make your home the talk of the neighborhood.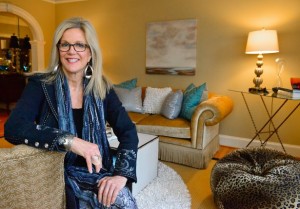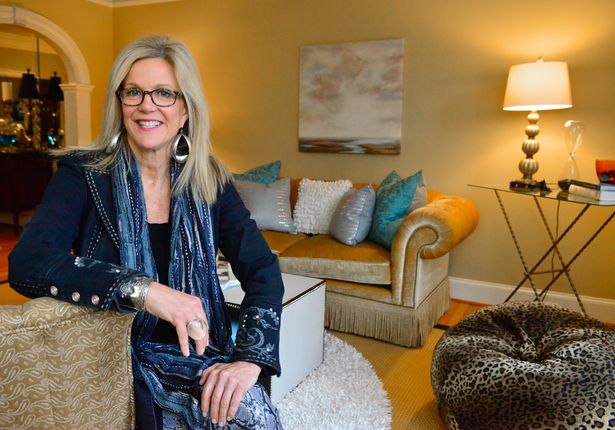 Melanie Serra, Interior Decorator, Certified Color, Redesign and Staging Instructor

Award-winning decorator and stylist Melanie Serra has been reviving interiors for over 17 years and has worked with clients in Dallas, Philadelphia, and Atlanta. Melanie Serra's approach to interior design is fresh and innovative transforming residential and commercial interiors from Now to WOW!

Atlanta Georgia – 404.943.0779
melanie@interior-revivals.com